While the hammer and nail can still get some jobs done, the construction industry and the tools they use, look quite a bit different in 2020. As with every industry, technology is evolving and reshaping the way construction crews are working on job sites. These new products, equipment and processes were on full display at CONEXPO 2020.
CONEXPO-CON/AGG is North America's largest construction trade show, and it happens only once every three years. As a result, you can expect the newest and biggest toys on display from leading and upcoming brands. Think of the Las Vegas showroom as a giant sandbox, complete with all the tools and trucks we grew up playing with. How these big toys have evolved is beyond our wildest dreams.
Technology is an increasingly important aspect of the future of construction, and CONEXPO was the place to see examples of what's next. Companies are finding ways to improve productivity, reduce workplace injuries and implement new processes that will push construction into the future. Here are a few of the trends we experienced at CONEXPO that are shaping the construction industry in 2020.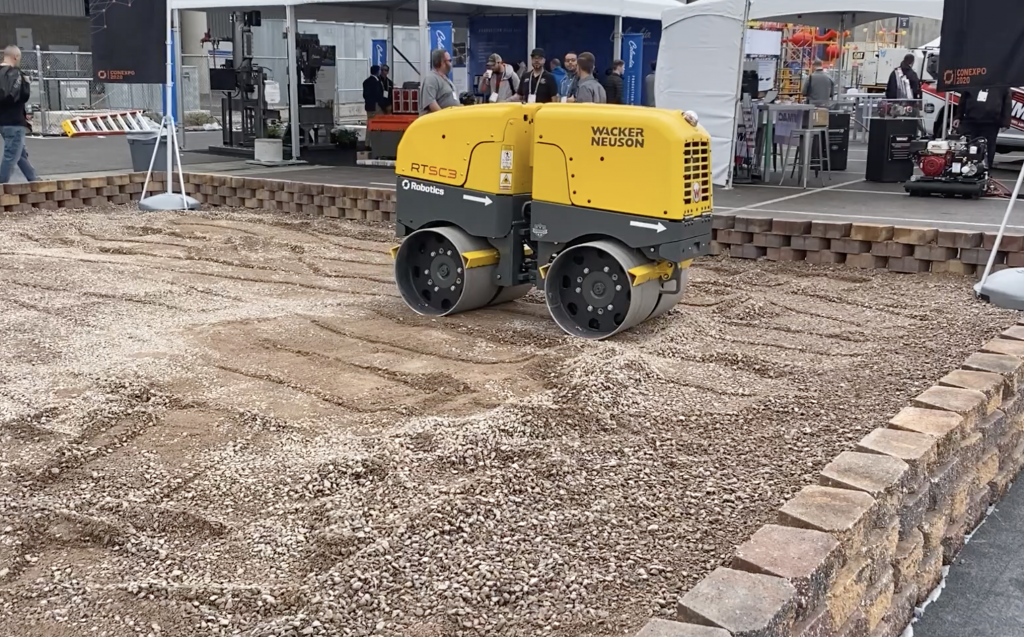 Going Remote
Safety on construction sites is always a top priority when implementing new technology and processes. While remote controls for machines have increased in popularity since the 90s, new advances have made these remotes more innovative. In several cases, the machine comes to an immediate halt when the operator lets go of the remote joystick. Many of these remotes have universal functions, meaning they can be programmed to control multiple pieces of equipment. A larger transmission range and intuitive operation allows for a safer and more user-friendly experience for equipment operators. It's pretty cool to see in person just how many different functions can be performed with a touch of a few buttons.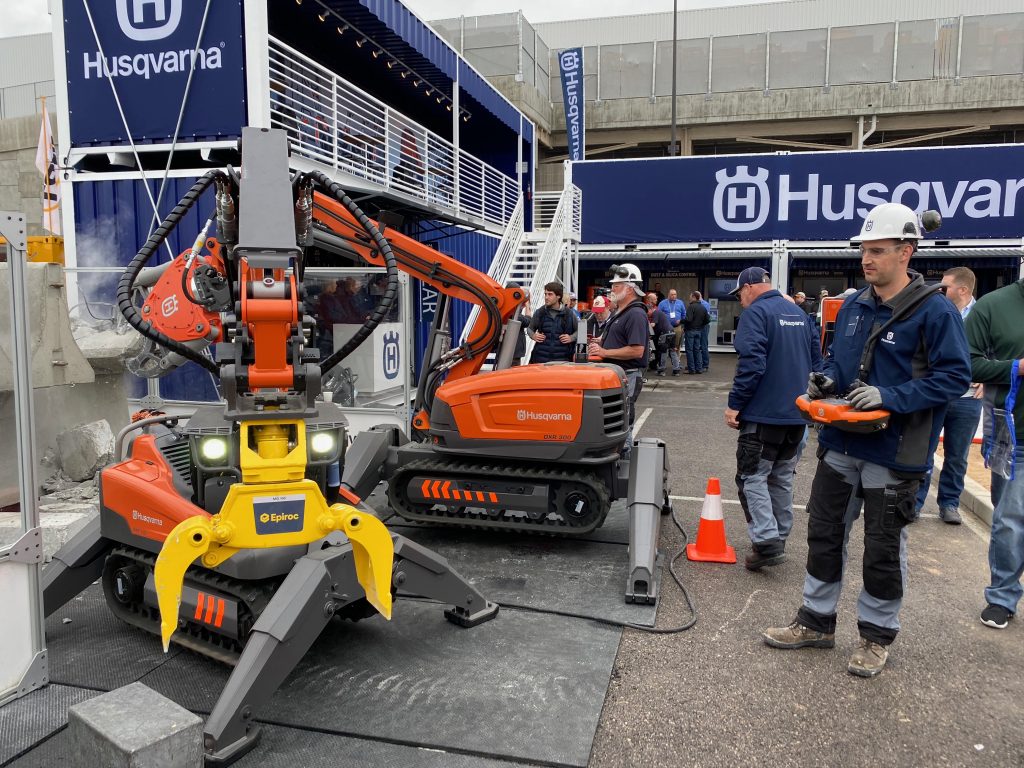 Machine Control Technology
The Machine Control market is evolving fast and is increasingly becoming an active tool for companies on sites. This has included AR to assist with excavations prior to digging, advanced steering to maneuver in ways operators could not before, and multi-functioning mechanics that allow excavators to do both loading and grading. Besides technology assisting men and women in these steps on the job site, these advances are helping companies monitor the success of projects and find areas where they can improve. The analytics from these machines can be collected and serve as a document of record for a project. That means you can't be sleeping on the clock when the clock is now watching you.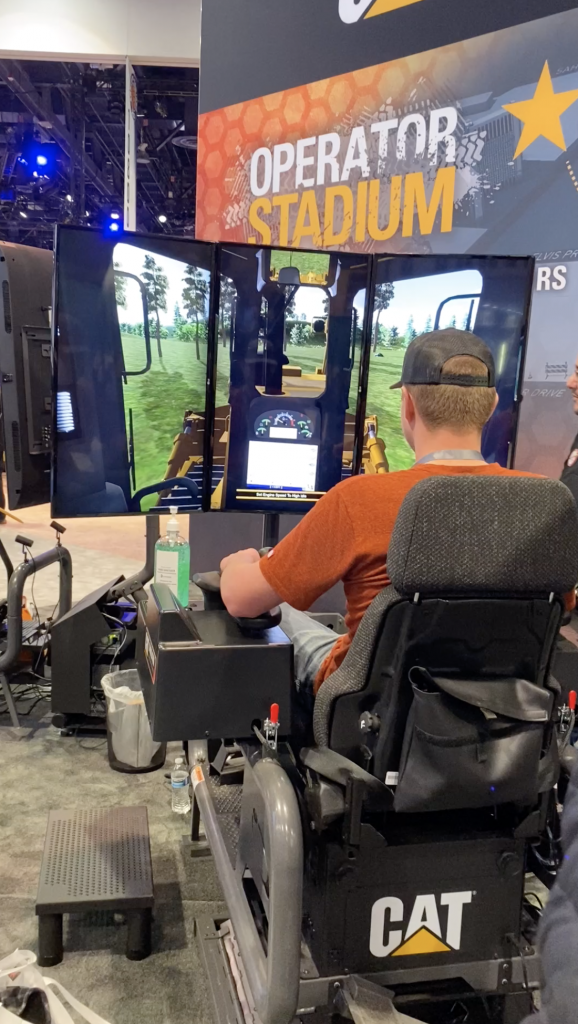 Advanced Training Simulators
Gone are the days of whiteboards and dated training videos. Training simulators provide an easier way to access critical learning materials and documentation, allowing for a shorter learning curve and less downtime for operators. By providing hands-on access to simulated real-world scenarios, companies have been able to replace training guides and videos and in turn, create safer job sites. In a simulated environment, operators can perform exercises and make mistakes without harm to themselves, other operators or the job site—while gaining knowledge and confidence. And if you want to let out a little steam and knock down a building, you can embrace your inner-Godzilla in the safety of the simulation.
---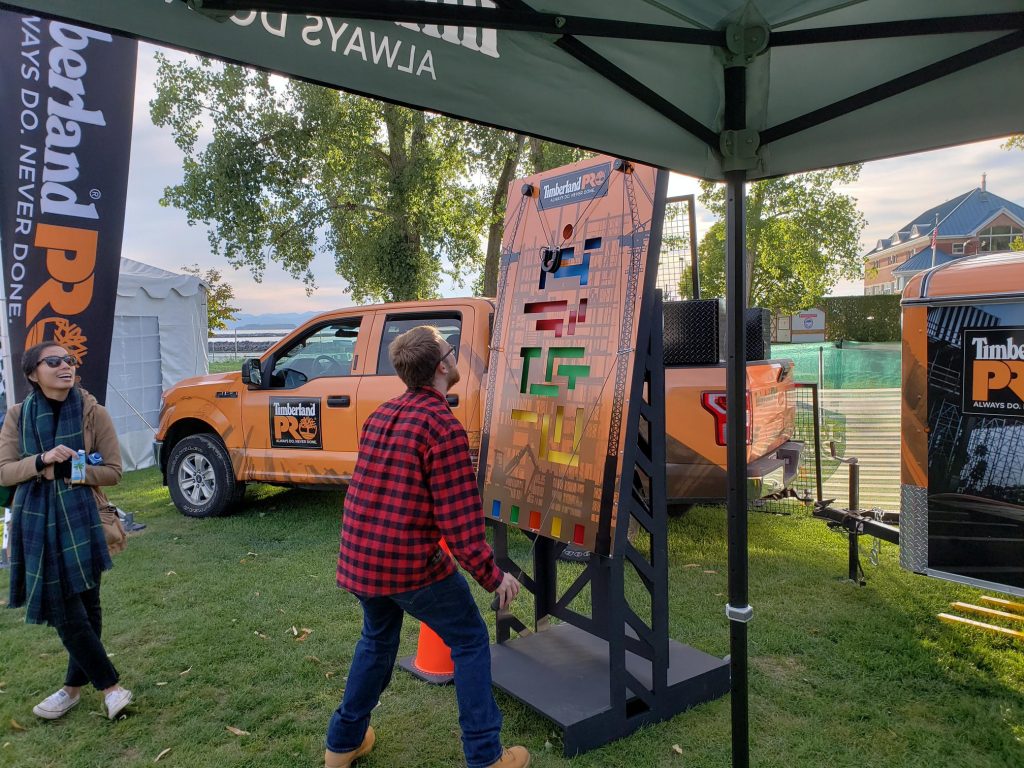 Switch constructs engaging mobile activations that provide opportunities to interact with your target audience so they can form a deeper connection with your brand. Over the years, Switch has created engaging and interactive tours for brands like Timberland PRO, Bosch Power Tools, John Deere, Fiskars and more. We have had teams go directly to job sites for attention-grabbing experiences that build strong, lasting brand connections. Workers are able to interact with the products and ask questions from knowledgeable brand ambassadors – it's just like going to a convention and experiencing a new product. These one-on-one interactions in the field are essential to your company's long-term growth.
Now that CONEXPO is over, what's next? Contact us to find out how we can put your equipment and products in the hands of construction owners and equipment operators.
Contact Chris Jobst
314.206.7804 or ChrisJ@switch.us