Pop-up dinners, pop-up shops, pop-up galleries, pop-up magazines – the limited availability of products and experiences is becoming its own kind of marketing capital. One that brands are investing in, building upon and expanding into a boom of pop-up promotions worldwide.
So how do you make a lasting impact with temporary tactics? At Switch, we combine our experience with creative innovation to concept and execute events that surprise our guests in more ways than one.
Our most recent pop-up, a Bud & Burgers supper club event in Kansas City, involved one-of-a-kind burgers, a VR experience, custom Bud premiums, unparalleled city views from a rooftop venue, live music and more. Every element emphasized the perfect pairing of a hot-off-the-grill burger with an ice-cold Budweiser.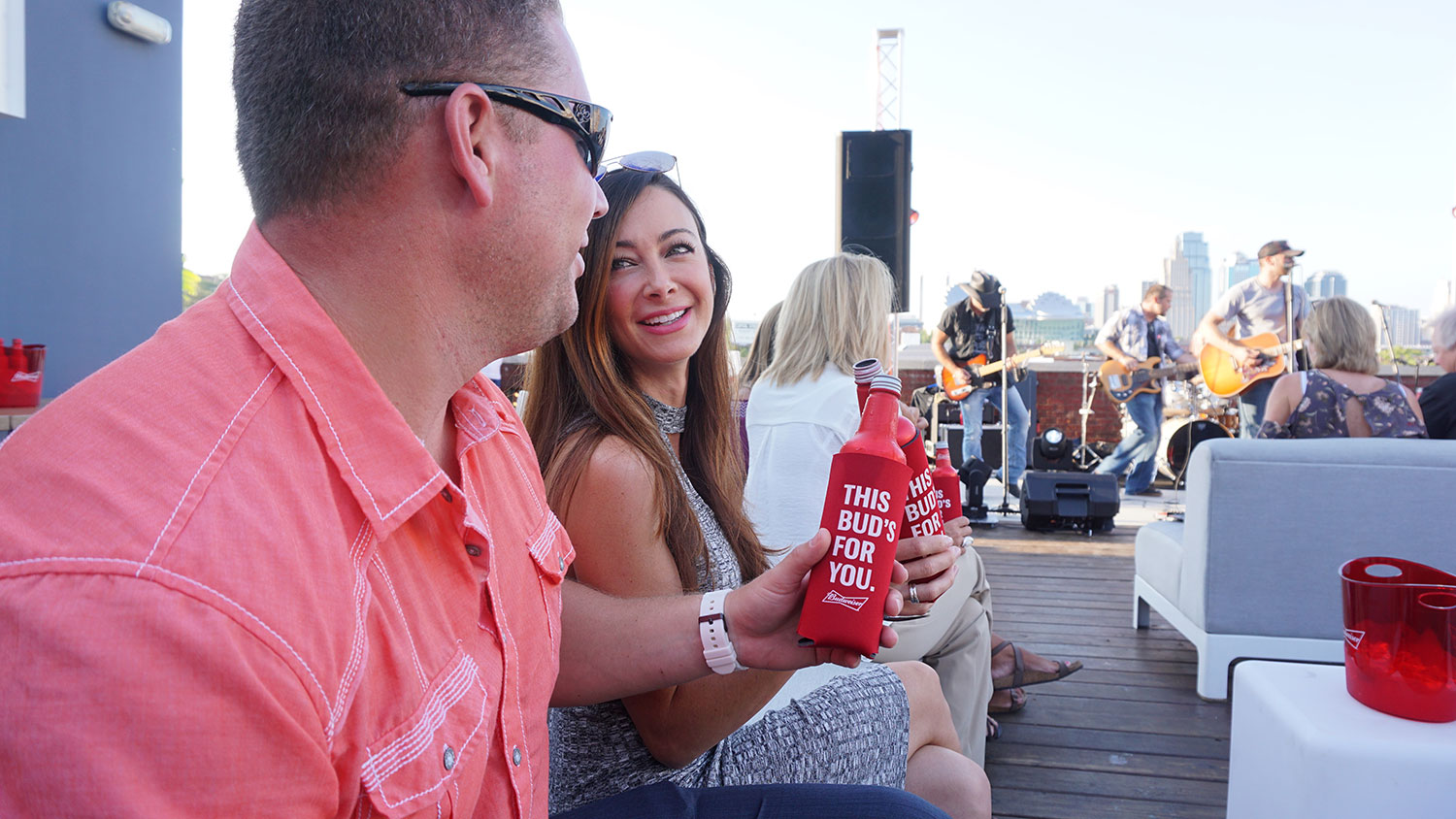 And, while the messaging stays consistent with brand values and ideals, the nature of pop-up events demands that brands do something new and unexpected at every turn. This balance of the familiar with the unexpected plays out in nearly every executional element. You must build buzz while remaining secretive. Plan for months but make the event seem to come from out of nowhere. Build on brand capital while adding layers that entice consumers.
Will A Pop-Up Work For My Brand?
While the actual execution and concept will depend on your goals and audience, it's likely that the short answer is YES. You don't have to be a food or a shoe brand to pull off this kind of promotion – the format is far less limited than that. Pop-up events can be as broad as your imagination, working across product categories, business services and offerings. Ranging from digital experiences to dynamic events, they're designed to create something that people can explore, respond to and share. Regardless of your industry, you should consider making room in your budget for a pop-up experience.
How Do You Find The Right Venue?
The right pop-up location blends consumer accessibility with novelty. Your event has to show up in a place people don't expect, but you can't expect people to go completely out of their way. Pop-ups can leverage temporary venues, permanent structures or digital spaces, depending on the campaign goals and elements.
In the case of temporary venues like event domes, igloos, tents, rooftops or beachside spots, you may face challenges when it comes to infrastructure. Electrical requirements, sound, lighting, decoration, WiFi and security should all be considered. What's more, licensing, permits and insurance are a factor in venue selection.
Permanent structures like vacant buildings, parking lots, resorts or retail spaces could also be an option, depending on your guerilla goals. While they can provide stability and ease of set-up, the rental costs, negotiations with property managers and space modifications may be determinants in the venue final selection.
In the case of digital pop-ups, physical space may not be needed. Unique online experiences, live streams, social media stunts or promotional apps can offer consumers something exciting and buzzworthy – all in support of existing business offerings. In these cases, walls don't hold up the concept. Compelling content, merchandise and service do.
What Pop-Up Experience Is Best?
First, think about what makes your brand or business special or exciting. Your pop-up should capitalize on this idea, creating a premium experience that people can't have anywhere else. Whether your event is physical, digital or blends the two, this is your opportunity to build awareness and connect with your consumer in a memorable, exciting way.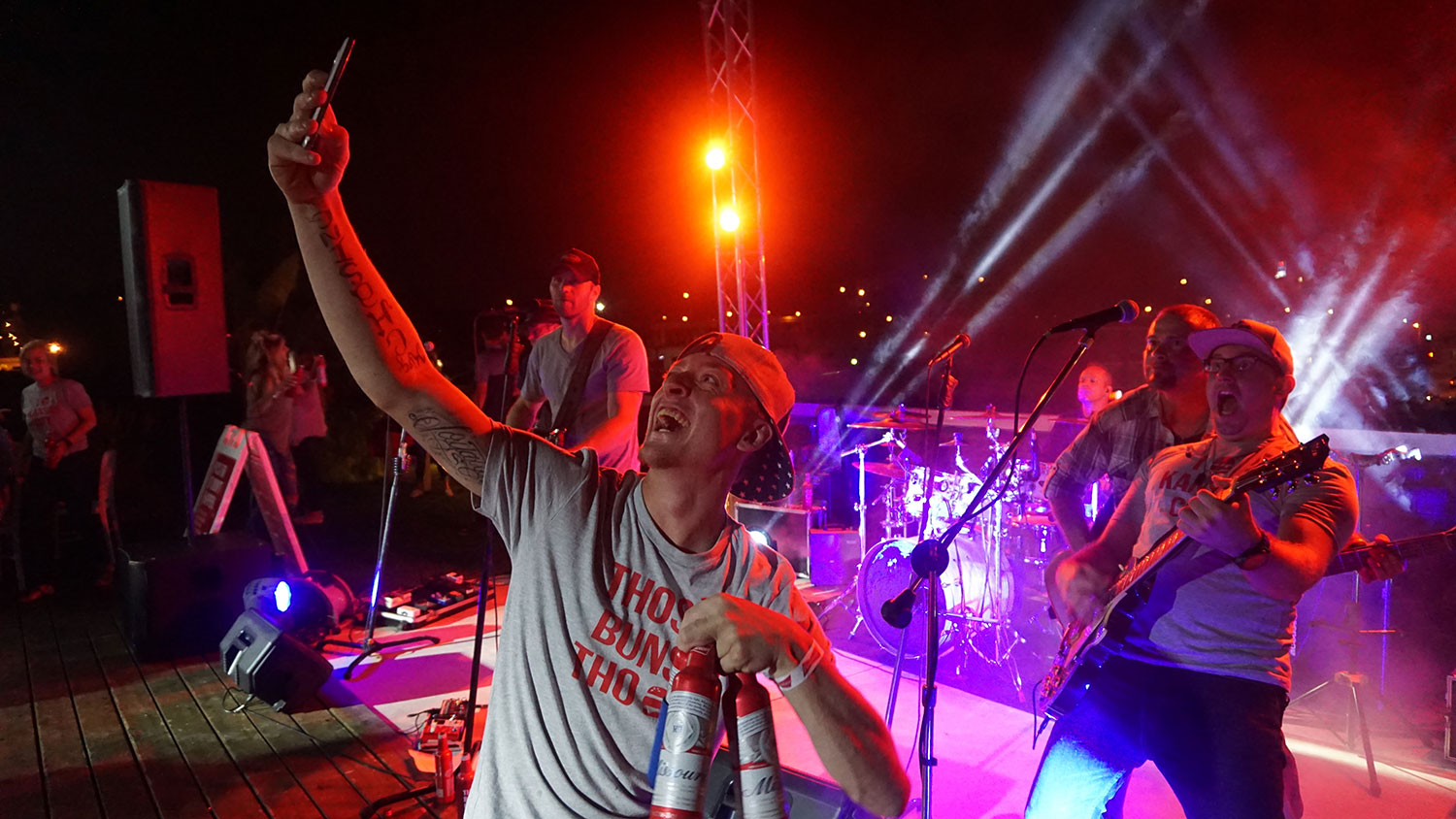 How Do I Make It Work?
Pop-up marketing is uniquely positioned to build word of mouth. People want to know about your event, they want to attend, they want to experience something new, and through the pressures of social media, they definitely don't want to be left out. Harness these networks and digital media to promote your event, invite guests, and use it to keep in contact with guests after the pop-up is long gone.
If you're ready to explore pop-up marketing, give the professionals at Switch a call. We'll help you create the experience – and serious FOMO – that builds your brand.