Did the COVID pandemic create an unexpected disruption for many retailers or simply push them a little closer to an inevitable next step that many of us should have seen coming?
The state of retail has now permanently changed. The convenience of online shopping has never been easier, pushing retailers and the brands that occupy these stores to re-evaluate their tactics and strategies. How you respond to these challenges to meet the evolving shopping experience will determine your success in 2021 and beyond. Here are some of the steps that retailers and brands are taking to adapt to this changing landscape in order to boost sales.
Contactless, Cashless and Transaction-less
Sometimes less is more. Lyft and Uber showed how simple transactions can be. Then Amazon Go proved that a contactless "no checkout" purchase might be the future – before one-upping themselves this past fall by revealing a palm-reading touchless exchange called Amazon One that other event spaces can use for entry. And while many retailers don't have futuristic Star Trek tools like palm readers, they still pivoted towards online purchases through their website or apps that could be picked up from the safety of their car.
Friendly and helpful in-store service has been replaced with how smooth and easy an online exchange can be.
Target said its curbside sales grew more than 700% in the last quarter of 2020. Who would have thought we'd have a drive-thru lane where you can grab cleaning supplies, home goods, and your week's meals? Supersized grocery pickups have replaced supersized fast-food meals as shoppers pull up, load up, and drive off. Now that this Pandora's Box has been opened, you can expect that these "less" purchases will account for even more in the future.
A Smart and Efficient Store Layout
Shoppers don't have time to shop. Well… at least not in person. Even before the pandemic caused shoppers to move quickly through a store to avoid interacting with others, people have embraced a shopping experience that included research before ever setting foot in a store. From there, once they decided if the store met their needs, it's a quick in and out. Gone are the days of the mega malls where weekends were spent browsing store after store for deals, ideas, or just to pass the time. But just because speed and convenience are prioritized, it doesn't mean opportunities to influence a purchase are now gone.
Knowing the buying journey of your customer is now more important than ever as they limit their time within stores for health and safety reasons. As a result, end caps and high traffic areas have to make even more of an impact. To trigger an impulse purchase requires product visibility, proper merchandising, and bold signage. This combined with being aware of your top-performing products, customer favorites, and profitable items, will help determine merchandise placement, stock orders, and more.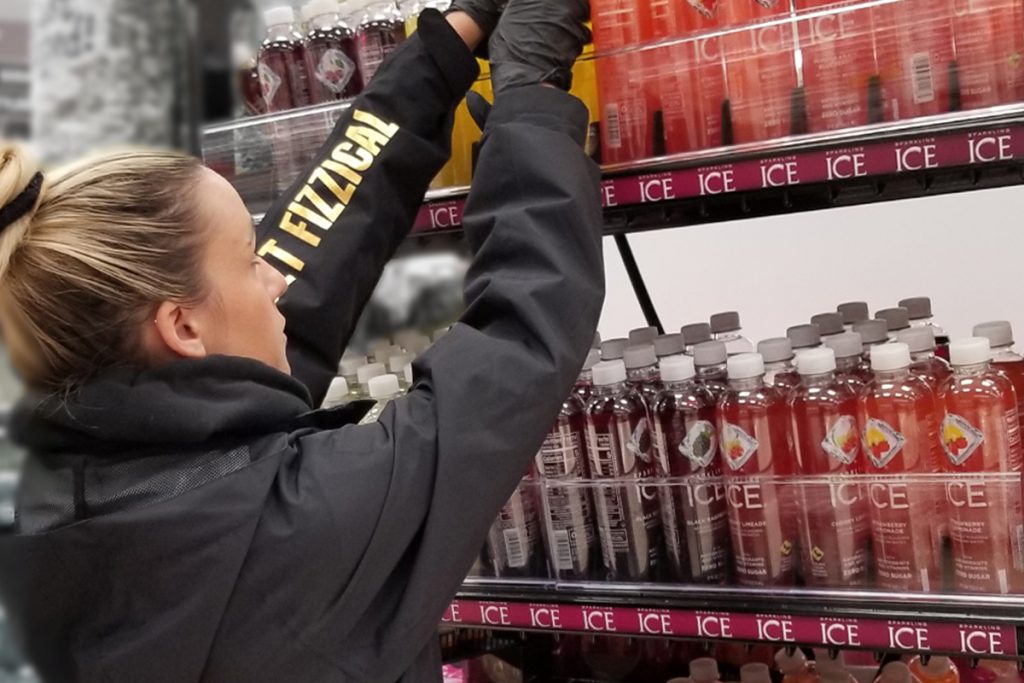 By pivoting a sampling program to a merchandising program at the onset of the pandemic, we were able to provide Sparkling Ice a competitive advantage by ensuring shelves were stocked and captured the attention of shoppers.
Local and Greener Efforts 
When you live in a world with as many retail options as we currently do, you need to offer more than the bare minimum. Great customer service and a product or service that gets the job done are now table stakes. Two of the things that many consumers have become more cognizant of when deciding what brands to align with and who to purchase from is buying local and supporting sustainability.
From compostable and biodegradable packaging to ethical and local sourcing, the pandemic has provided a wake-up call to not just help out our planet but to help the local businesses in their communities.
According to a recent study by EY, consumers show greater preference for shops, restaurants and brands that feel local. EY's research found that more than four in ten consumers expect their shopping habits to change drastically in a post-COVID world. About a third said they would be willing to pay more for local brands. Finding ways to emphasize these factors to your target audience might just make the difference between a customer buying a Target or Walmart brand product or your smaller boutique brand.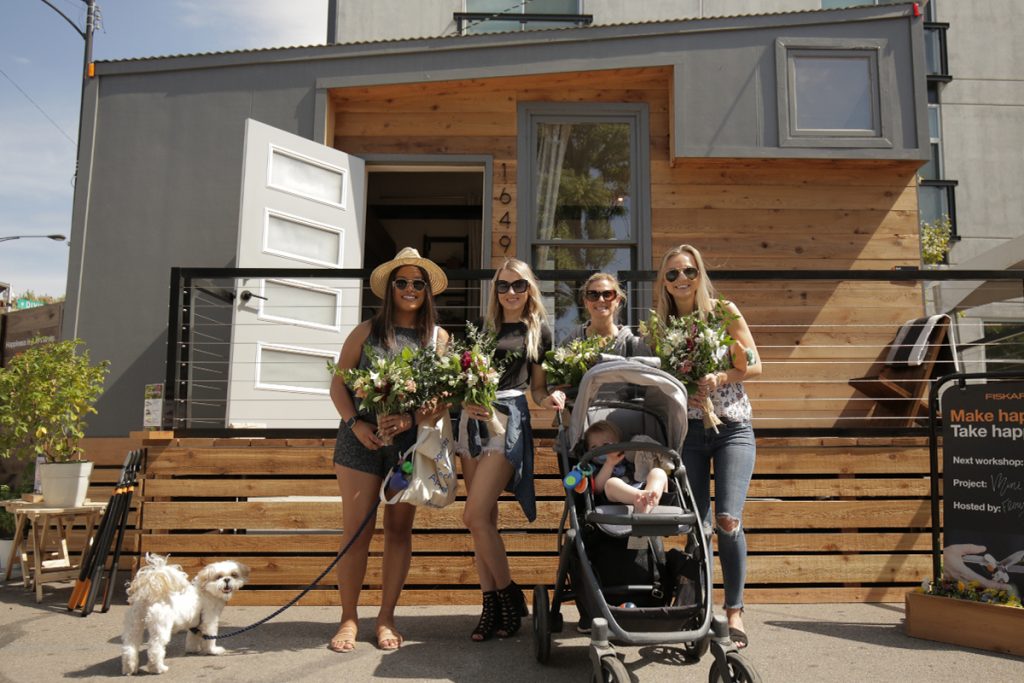 A traveling activation that we created for Fiskars reached out to local artists, makers and artisans in the cities they visited to create a more personalized connection with their audience.
Brand Partnerships
Last year, Dunkin' Donuts unveiled a collaboration with TikTok phenom, Charli D'Amelio to launch a signature drink: The Charli. If the pandemic wasn't unexpected enough, Red Lobster also released a Mountain Dew Margarita (DEW® Garita) just a few months ago. Yes, you read that last sentence correctly. And now this month, Oreo is rolling out a new cookie collaboration with Lady Gaga. And that's just some of the many partnerships that brands are leaning on to reignite consumer interests.
While the buzz on social media around these partnerships is enough to drown out a restaurant of bees, the joint success can be just as huge. When Taco Bell partnered with Doritos in 2012 to release a new menu item, they probably never imagined they would sell more than 100 million Doritos Locos Tacos in its first ten weeks and hire 15,000 more employees and set up four new production lines at the Doritos taco shell factory to meet demand. It was a clear win for both brands that has continued to pay off to this day. Any brand partnership should benefit both brands equally while making sense and benefitting both audiences equally as well. When brand partnerships are developed and utilized effectively, they build trust, add value and generate buzz for both brands.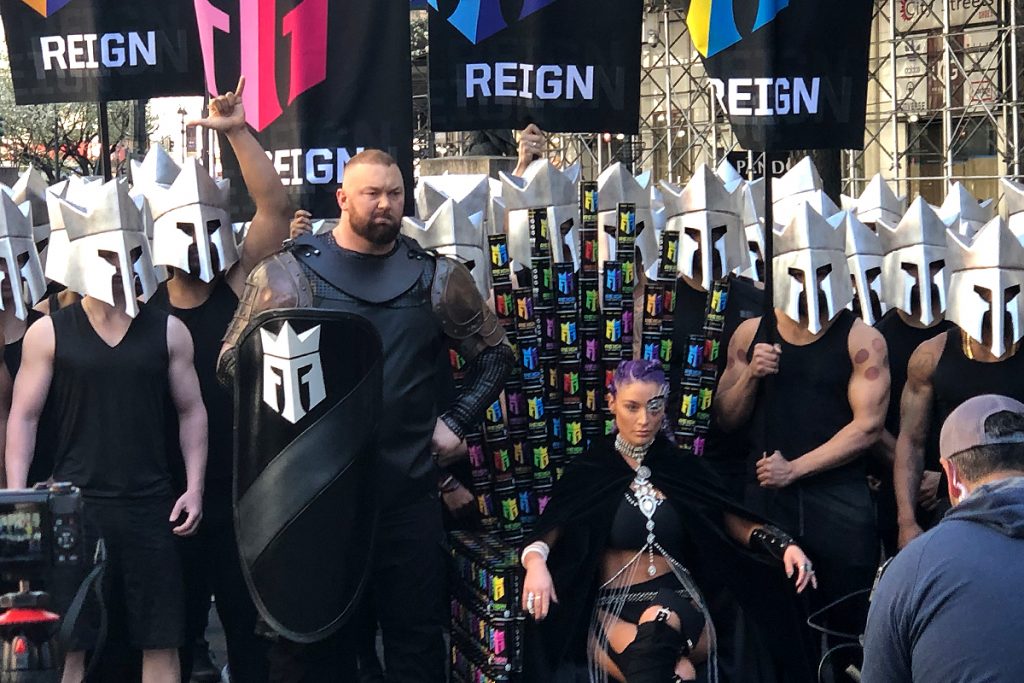 By partnering with Hafthor "Thor" Bjornsson (Game of Thrones) and Natalie Eva Marie (WWE) as their spokespeople, Reign Total Body Fuel demonstrated to their target audience that they align with their fitness-focused lifestyles and understand the performance energy drink field. 
What Should Retailers Be Doing Right Now?
In the end, this may sound simple, but people enjoy having options in what they buy and how they buy. Consumers are evolving and it's up to retailers and brands to keep up. Last year proved they are willing to adopt to digital services, contactless delivery, and mobile retail stores. So, in short: stop and listen to your audience. The pandemic didn't trigger an evolution, it just proved that more consumers were ready for it than we thought.
What is your brand doing to adapt to pandemic shopping experiences? Let us help you devise a strategy and support your 2021 plans.
Contact Chris Jobst
314.206.7804 or ChrisJ@switch.us