Gone are the days when our mom had to tell us to eat our veggies and lay off the sweets. It's no secret that eating healthy is a trend that isn't going away. The global wellness market is now valued at a staggering $4.2 trillion, with $702.1 billion attributed to healthy eating and nutrition! If this year's Expo West is any indication, 2019 is shaping up to be one of the biggest years yet for the health food and beverage industry.
Expo West is the world's largest natural, organic and healthy products event. Every year, new healthy products are introduced to a market hungry for more. Low-calorie flavored waters have replaced sugary drinks. Energy bars are now chosen over drive-thru breakfast. With healthy eating habits not slowing down, new brands and products are seeing natural growth in the market. Switch returned to Expo West to check out the 2019 trends and the future of the health food industry.
Can-a-Business: CBD-Infused Products
The stigma of CBD in this country has changed in recent years as companies are discovering how it can help reduce pain, inflammation, and stress. As a result, the food and beverage industry has found ways to take advantage of this growing market. CBD – short for cannabidiol which is found in the cannabis plant – is popping up everywhere. Companies like CBDistillery, Green Roads CBD, Koi CBD, Winged CBD, and many more showed at Expo West how CBD can be used as an infusion in a variety of products. Its versatility and potential benefits tell us that we'll see even more CBD brands emerge in the year to come.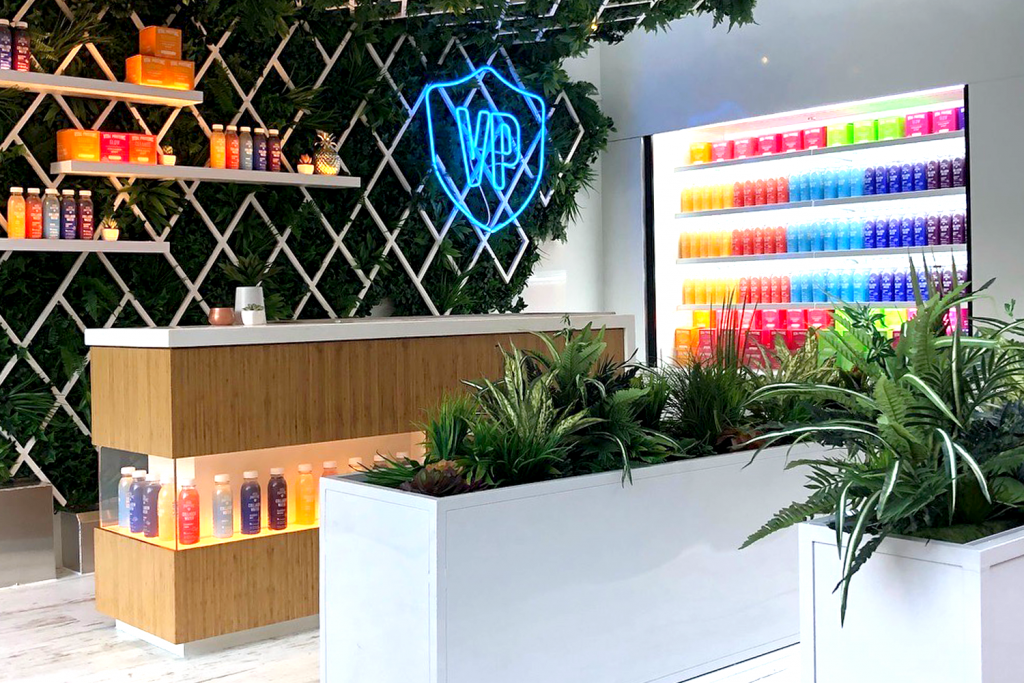 Fermenting New Flavors: Kombucha
That weird liquid in a mason jar that your hippie friend in college kept on top of the fridge has turned into such a big business that even your Aunt Karen knows about it. There were no less than 11 Kombucha companies at Expo West this year. Kombucha is a probiotic beverage that's grown in popularity in recent years, but what's interesting is that companies are really expanding the flavor profiles. Raspberry Hops, Ginger Juniper, Citrus Saffron, Lemon Ginger Cayenne, Vanilla Oak… the list goes on and on! Don't be surprised when Karen starts talking about her new favorite flavor at the next family reunion.
Not Just for Meatheads: Protein-Infused Products
Protein shakes and bars used to be synonymous with those bros at the gym who are flexing in the mirror and trying to get those gains. However, that all has changed as more people see protein-infused snacks as meal supplements or ways to get their daily source of protein. 55% of U.S. households say high protein is now an important attribute to consider when buying food for their households. As a result, we are now seeing a trend emerge of infusing protein in everything from pizza and popcorn to cookies and toaster pastries. Now, you can get the fuel your body needs whether it's to get through a workday at the office or a workout with Brad (just remember not to skip leg day).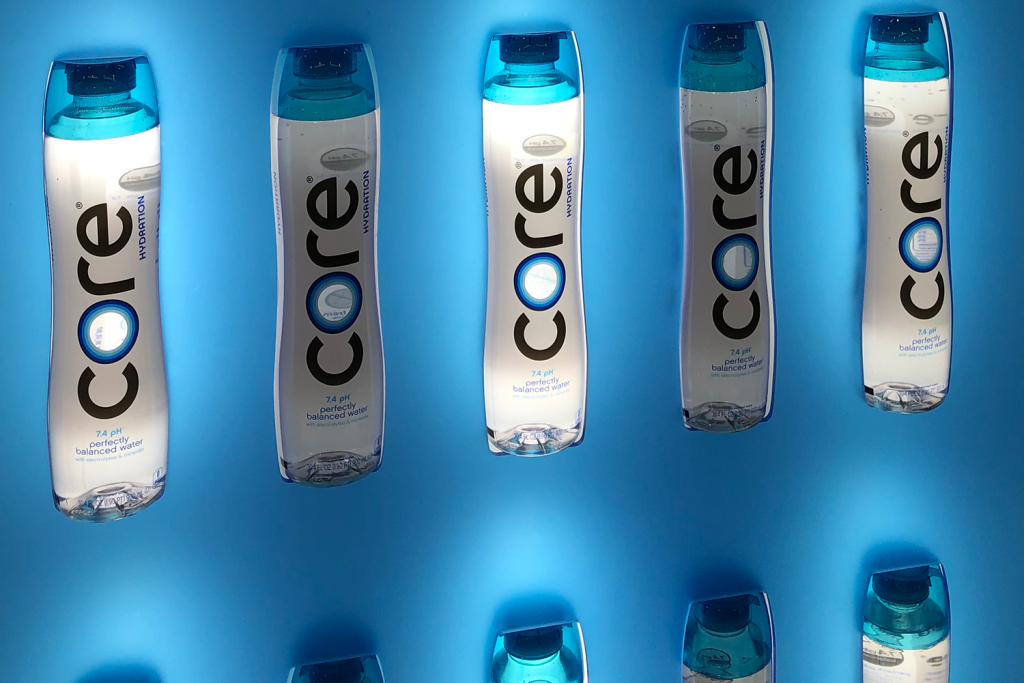 Unbe-Leaf-able: Plant-Based Everything
Veggie burgers are far from being the new kid on the block compared to all the other products on shelves for vegetarians and vegans. Meat replacements, egg replacements, dairy replacements… you name a product, there is probably a plant-based version of it. Plant-based diets are extremely popular and the market has taken notice. Thankfully, now there are many quality plant-based products that don't taste like a flavorless imitation. A major question people ask when considering plant-based dietary options is, "How will I get my protein?" But plant-based proteins like tempeh, spirulina, and others are being infused into these products. Even though there are several meat replacements in the market, we'd like to go on record saying that our love for bacon can never be replaced.
Still Shining: Sparkling Water
While it may not be something new, sparkling water is still a hot category that shows no signs of slowing down. As concerns over sugar content continue to impact what consumers choose to drink, carbonated soda sales continue to decline. On the other end of the spectrum, flavored water was up 72% in 2018, resulting in a $3 billion industry. New sparkling water products continued to pop up at Expo West to meet this high demand in the market. Low calorie, low sugar, low sodium. With a cramped market of similar products, it's getting harder for brands to stay afloat and not get lost in a sea of imitators.
And that's where we come in. Learn how your brand can stand out from the competition by contacting Chris Jobst.
314.206.7804 or ChrisJ@switch.us