This week is National Prevention Week. Each year around this observance, communities and organizations across the country come together to raise awareness about the importance of substance use prevention and positive mental health.
We have been working with St. Louis non-profit, Addiction is Real, to create innovative, digital solutions to engage and inform parents on drug prevention and the signs of underage substance use.
A few years ago, our efforts began with a print collateral redesign for their in-person experience, Hidden In Plain View. This eye-opening experience presents a mock child's room staged for parents to explore in the hopes to find the hidden items that are signs of risky behavior.
We then created an interactive, digital experience that was inspired by this in-person experience. This online version of Hidden In Plain View is a dynamic website that allows parents to explore a child's bedroom on a computer or mobile device with the goal to find all the hidden signs of drug or alcohol use. Instead of just filming the room and the over 70 suspicious items placed throughout, we created an interactive, digital experience where parents can either slide a screen to reveal the hidden items or click on individual items to find out if they're drug or alcohol-related and how they're used. You can see the experience at hipv.addictionisreal.org.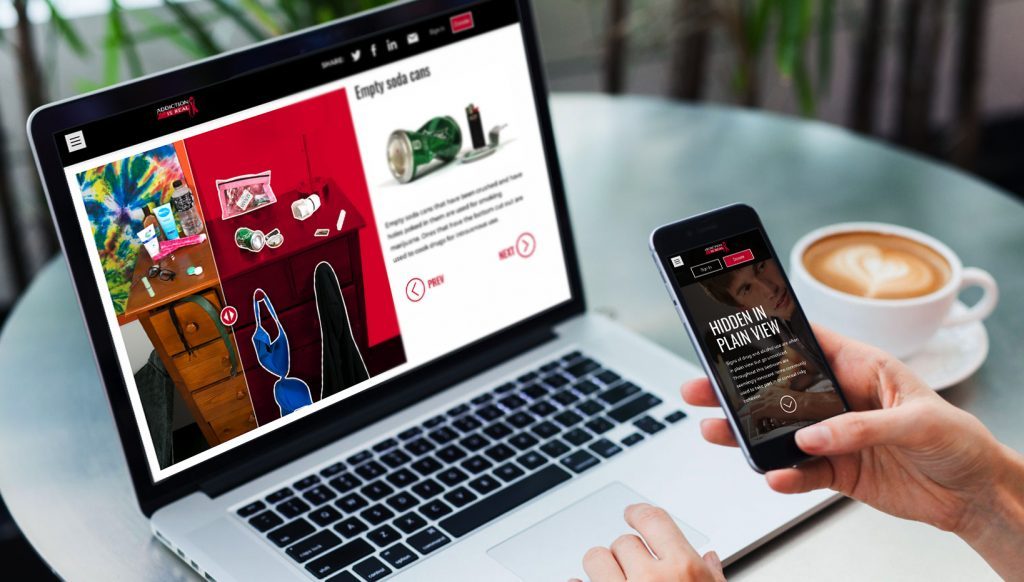 During COVID-19, Switch produced a 52-minute documentary film for the organization, titled DON'T WAIT, that was launched during Red Ribbon Week in October. Many sponsors helped with the execution of this film, including the DEA. DON'T WAIT incorporates interviews with parents, drug prevention experts, and one brave mother sharing her son's story. The film takes an intimate, documentary approach to really highlight these facts and stories.
Here's the trailer for DON'T WAIT:
You can view the film and learn more about it at www.dontwaitfilm.org.
Currently, we're working with iHeart Media to create banner ads, promotional materials, and radio spots to promote the film.
Our hope is that by bolstering Addiction is Real's marketing efforts and providing engaging digital solutions, more parents, schools, and organizations will be exposed to ways to prevent drug abuse.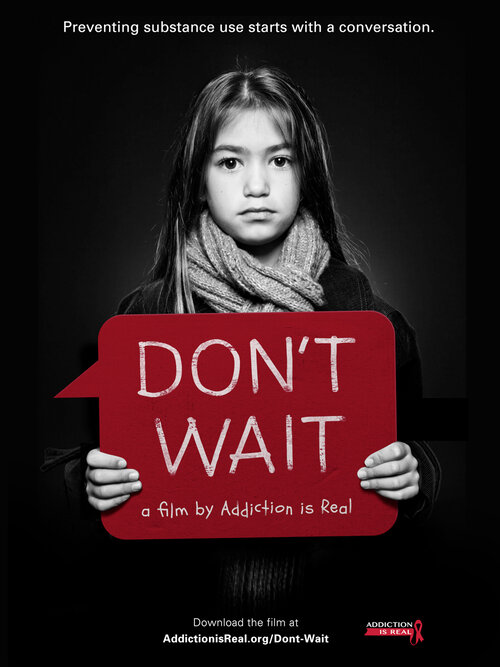 If your non-profit needs assistance communicating a message to your audience, Switch can assist you, too. Just give us a call.
Contact Chris Jobst
314.206.7804 or ChrisJ@switch.us