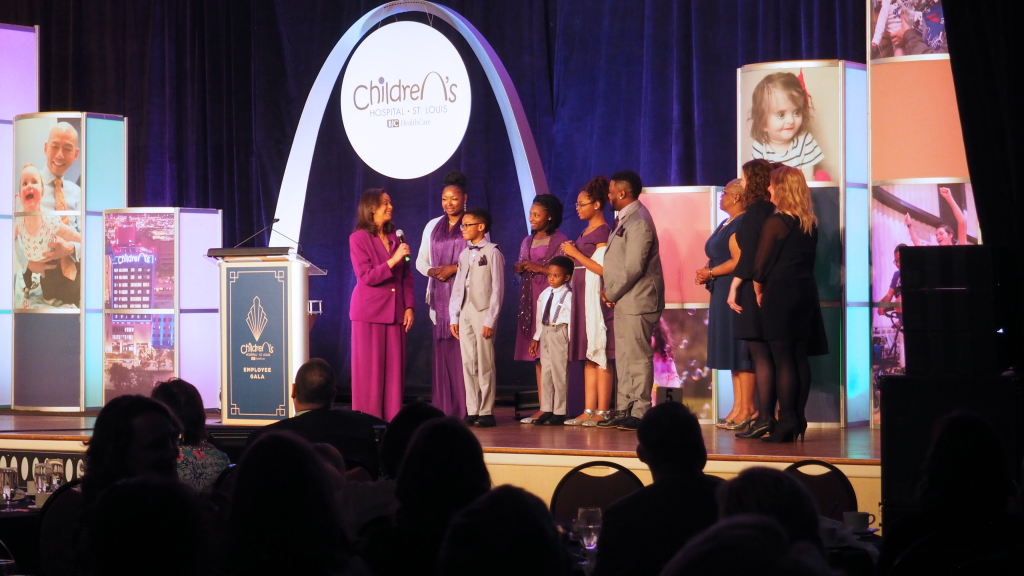 The Right Thing to Do
Working with and supporting the efforts of nonprofit organizations is a part of our culture at Switch. Our philosophy is simple… helping people who help others is the right thing to do.
The number of nonprofit organizations we have worked with over the years could take up this entire article just on its own. The Arts and Education Council, Boy Scouts of America, St. Louis Children's Hospital, The Catholic Health Association, and Webster University are just a handful of the wide variety of organizations we have brought to the stage.
With each event we have produced, it always comes down to one goal: helping our clients connect their message and mission with audiences. It's in these connections that magic moments of acknowledgement and recognition shine forth. It's a labor of love – for both the production team and the nonprofit organization – and we take pride in our efforts to lift up special people in our community.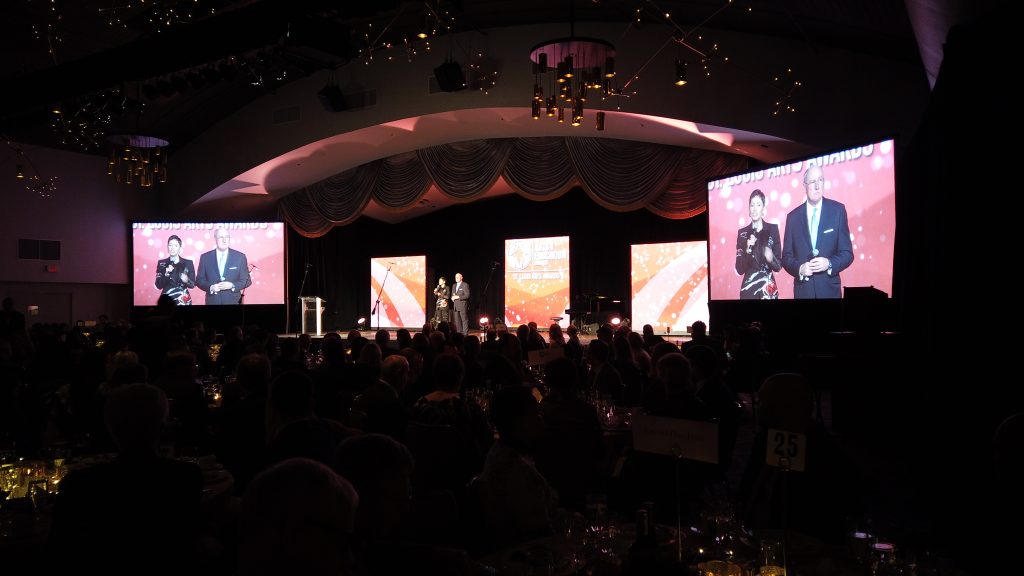 Putting the Special in Special Event
A photo won't necessarily show what made an event or gala special. Even videos don't truly capture the intangible feelings. These feelings emerge live and in-person at events when the small and large details are perfect. It's when everything is executed flawlessly, and the production is running smoothly that allow special moments to take center stage – it's these moments that make nonprofit special events truly special.
When you work in the meetings & events industry for over 40 years, you can prepare for certain things. You can anticipate issues and prevent them from arising the day of the event. You can expect people to be wowed by certain lighting cues or technical details. What you can't plan for are those magical moments that only come from working with a nonprofit organization. It's in these moments when the recipients of charitable gifts take the stage, or when volunteers, donors and board members for these organizations are recognized – these moments will always surprise you and give you goosebumps and a lump in your throat. No matter how long you do this, producing an event for these inspiring moments to shine and connect with the audience is at the heart of what we do at Switch.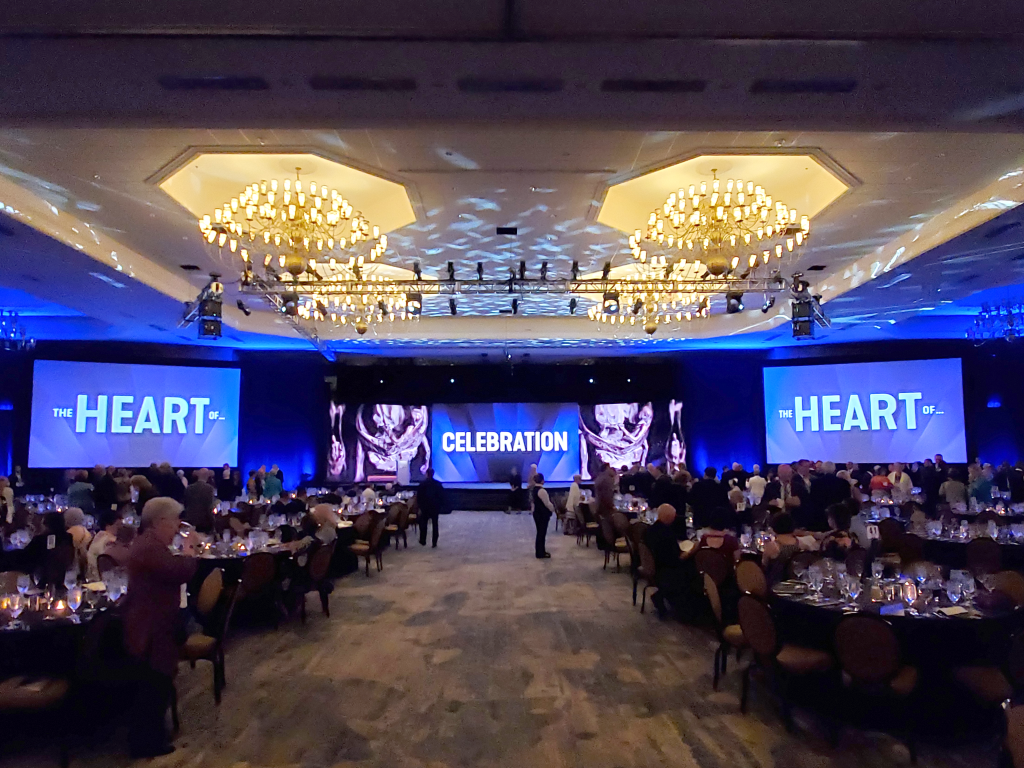 Recognizing Those Who Care
We often hear the same comment after a big event: You make it look so easy. Well, for starters, it's not easy. Not by a long shot. But at the end of the day, neither is what these organizations do to better our communities. Nonprofit work and event production are similar in the sense that it takes many, MANY people to make things happen. Recognizing our staff is clearly consistent with our philosophy on philanthropy. We love to work with nonprofit organizations because we know how rewarding this work can be. Inviting our team to share recognition in what we are able to achieve together is what nonprofit organizations are all about. Nonprofits succeed because of the hard work of volunteers and donors. It is through special events that we are able to honor these individuals who donate their time or money and thank them for the work that they do.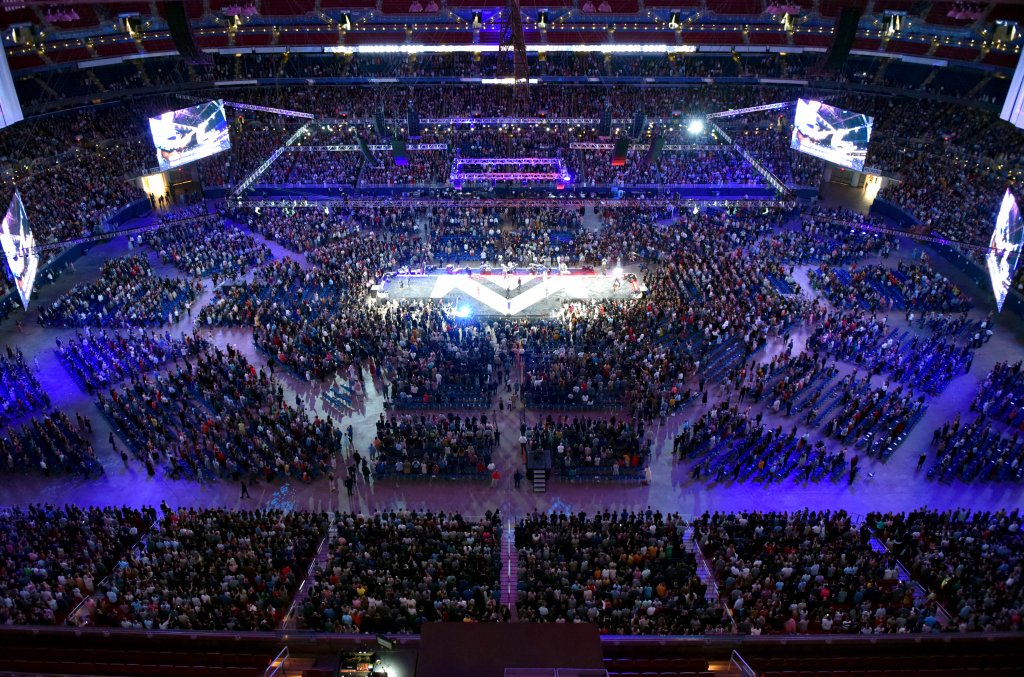 It's Showtime
Events and gatherings are critically important to nonprofit organizations. It's an opportunity to champion the cause, introduce new people to the mission and ultimately, raise funding. We realize just how important it is, and to make it special, we don't approach it like a corporate meeting or event. It's a SHOW. A source of pride that permeates the industry is that we're "show people" – from the lights, to the sets, to finding ways to connect with the audience, we are putting on a show. What nonprofits communicate on stage, whether it's for 100 people or 1,000 people, is what makes the organization special. Getting people excited to contribute and to continue their efforts in the months or years to come stems from what is said and shown on stage and screen. Nonprofits often tell you their biggest challenges are inspiring others to contribute or to continue to support the organization. As an event producer, we help elevate the communication along with handling the technical details so that the message takes centerstage. Engaging the audience through storytelling that resonates goes a long way to meeting these challenges while promoting stewardship within the organization.
Let us know how we can help bring your message to life and create those moments of recognition on stage.
Contact Chris Jobst
314.206.7804 or ChrisJ@switch.us