Reign Total Body Fuel was a new product in 2019 that needed to break into the performance energy drink field, with a specific emphasis on targeting fitness enthusiasts. Ultimately, we needed to set Reign apart from similar products in a relatively new category. Not only did we have to push product awareness with a new brand, but we had to push category education.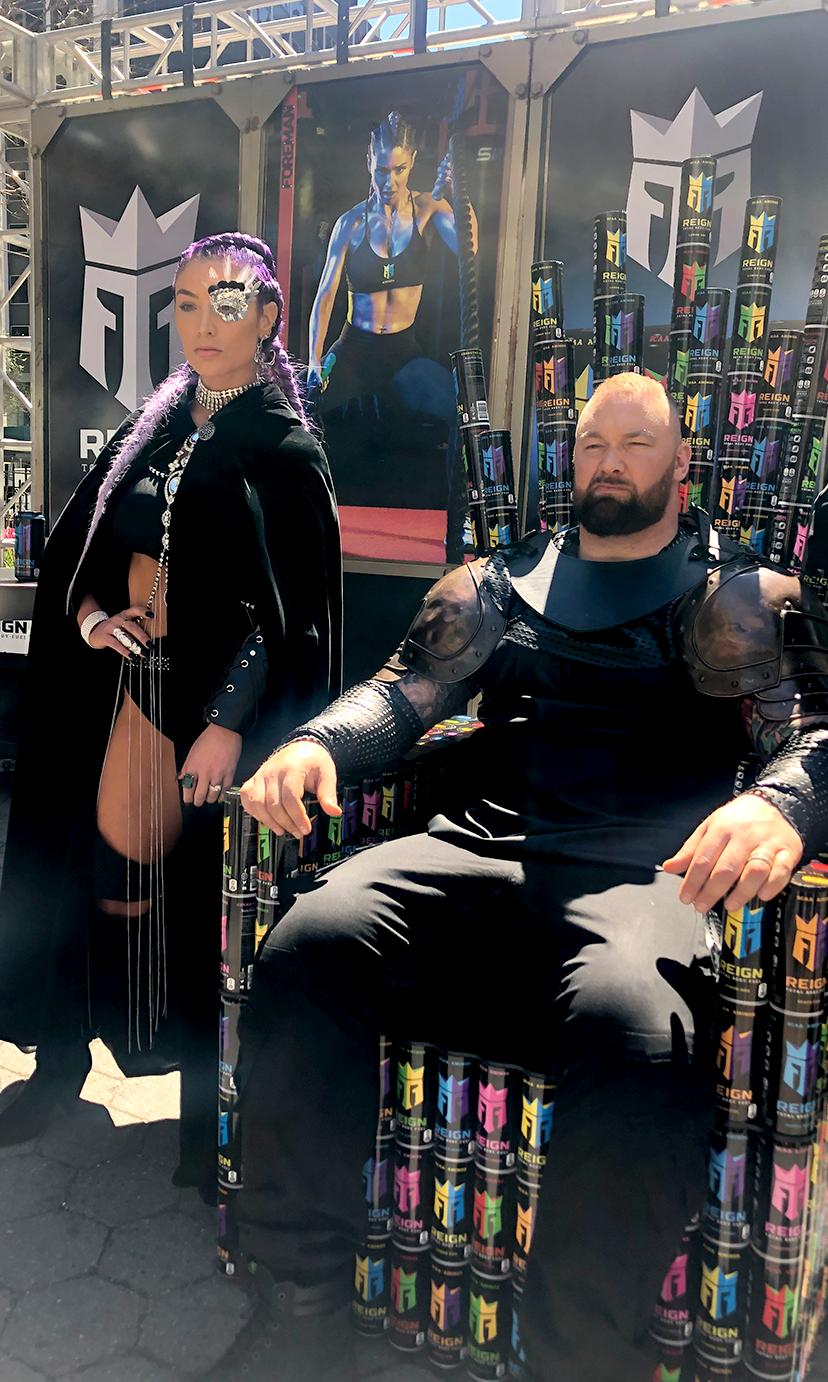 Monster Beverage Corporation turned to Switch to lead the launch of Reign. This included guerilla-style events, a national sampling tour, sponsored events, and tradeshows.
The tour kicked off with a massive product launch in New York City. Spokespeople Hafthor "Thor" Bjornsson (Game of Thrones) and Natalie Eva Marie (WWE) made an appearance at the footprint Switch designed and produced. It allowed fans to sample products, meet the celebrities, and get their photo taken on a custom built Reign Throne.
The idea to create the "Iron Throne" out of Reign cans was inspired by the Centurion helmet in the brand's logo as well as the Game of Thrones star serving as a spokesperson. These custom-built thrones were functional for photo opps and became a centerpiece at larger activations. From concept to creation, our in-house teams handled vehicles wraps, the creation of multiple thrones, and all of the marketing assets used in the field.
With a team of brand ambassadors that Switch hired and trained, Reign was equipped and ready to tackle 18 markets across the country.
To provide an extra level of engagement that spoke to the target fitness audience, we came up with physical activities that could be performed on-site.
These challenges had to be easy to set up, require minimal space, be approachable, and appeal to a wide range of ages and athletic abilities. One of these challenges was a pulley game that we built in our fabrication shop. After setting the challenge at one of three difficulty levels, participants pulled a braided rope to raise the weight to the top in the fastest time.
The physical challenges added to our larger footprints were an important element of speaking to our target audience. By incorporating these activities, it showed that Reign understood this product category while highlighting the product benefits. From the Reign Thrones to the physical challenges, all of these elements combined to create a cohesive voice for the brand and helped bring awareness to an emerging brand while highlighting the product benefits through a fitness-focused lens.
2,881

Total Events Attended
18

Markets in 9 Months
1,100,708

Samples Distributed
Awarded Best Booth

At the Las Vegas Olympia Fitness Expo
The Result
A brand that continues to rule the performance energy drink category.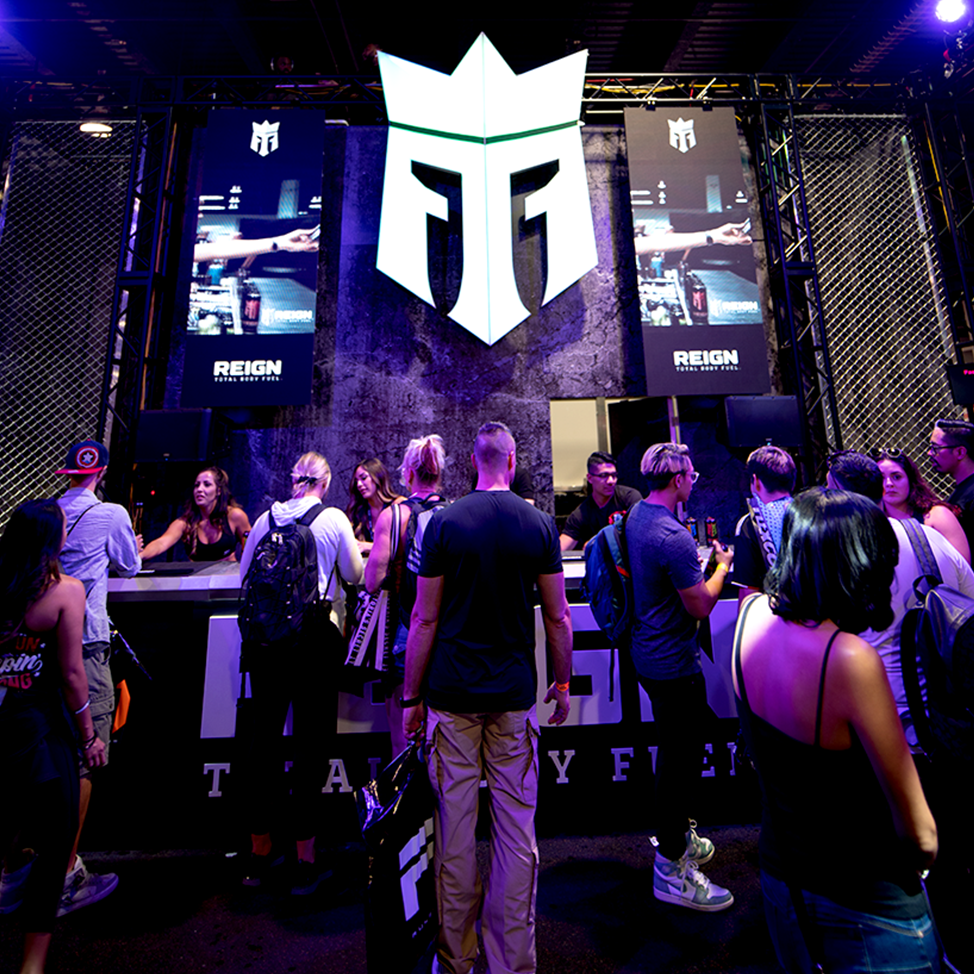 Fiskars Tiny Home Tour