The push and pull from brands competing for the attention of the same individual means that it's not easy to form a brand connection. Consumers only have so much room in their brain for brand retention, so in-person touchpoints are crucial for making first impressions with a brand. Every interaction matters. You don't want just a brand ambassador – you want a brand champion.
There is a big difference between sampling a product and personifying a brand. Wearing an apron and handing out samples or showing off a product in the field from behind a non-descript table is never going to leave an impression on today's shoppers. Hiring the right market managers and brand ambassadors to represent your brand in the field is about much more than just displaying a product and asking questions like,
"Would you like to try our new sunscreen?"
"Want to test this cordless drill?"
Your field marketing team needs to understand WHY your product is important so that they know HOW to connect with audiences in the field.
Switch has established field marketing programs for food and beverage brands including Anheuser-Busch and Sparkling Ice as well as specialized B2B products including medical software from Elsevier and consumer products including Timberland Pro and Bosch Power Tools. Based on our 40+ years in the field, here are some secrets to how we have successfully trained and utilized brand ambassadors when activating field marketing campaigns that engage shoppers and boost brand awareness.
Reflect Your Audience's Feelings
Who is representing your brand should mirror your target audience. But that goes beyond just appearances. There's so much more that your brand ambassadors are communicating beyond their words. The unspoken messages are just as key because many purchases are guided by feelings.
Harvard Business School professor Gerald Zaltman found that 95% of our purchase decision-making takes place in the subconscious mind. So, if you want your brand or product to stick in the mind of your target consumer, they must FEEL engaged and FEEL impassioned by the interaction with your company. Breaking down the persona of your target audience helps us determine who the right person is to generate those feelings.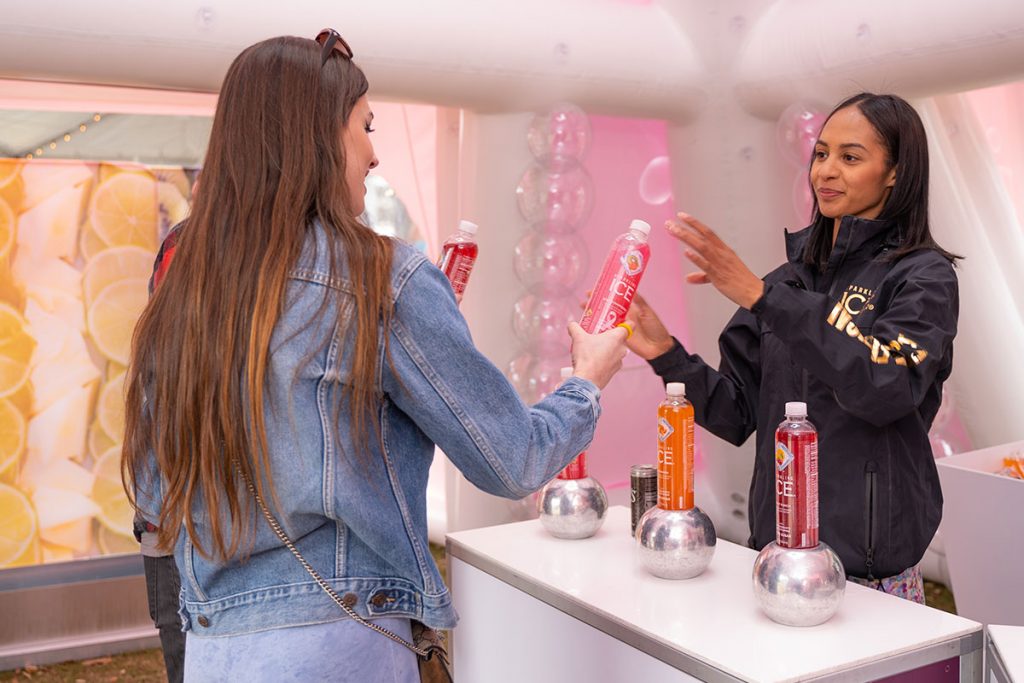 Often, brands have many target consumers. Since each individual is different, it's hard to physically mirror every person who you are targeting. However, that's where understanding what emotions are driving the purchase of your product comes into play. Your brand ambassador doesn't need to just read the room and have a grasp of the general demographic, but they need to understand the key emotional drivers in the purchase journey.
Nothing Can Replace Live Training
Phone calls and manuals can only do so much when providing practice for real-world scenarios. Training includes being prepared and comfortable to talk to people in the field and having the facts to answer any questions about the product or brand. But a great brand ambassador needs to be quick on their mental feet, and that's something that comes from a live training program that emphasizes conversational skills. You want your team in the field to be able to have a two-way interaction, not a one-way transaction.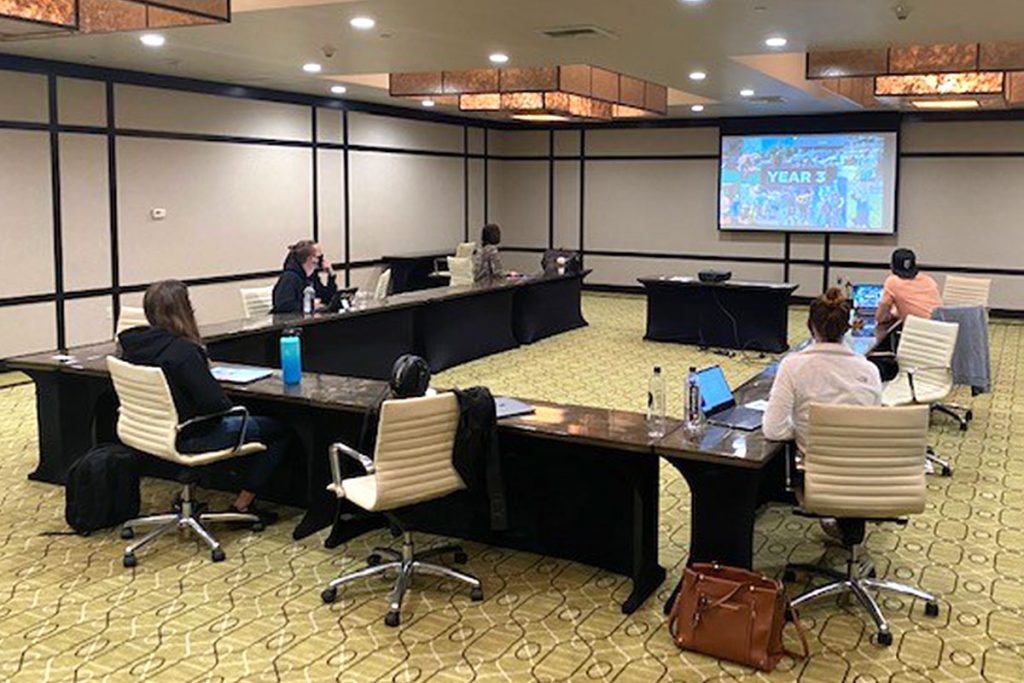 Obviously, the pandemic has posed challenges with in-person training, but Switch has been able to safely gather with the team at Reign Total Body Fuel by getting tested, wearing masks, and being mindful of distancing. Over the past month, we began in-person training for the Reign field team to develop new ways to safely engage consumers this year. Just as stores, venues and events begin to open, brands like Reign are going to look to reconnect with consumers in safe and responsible ways.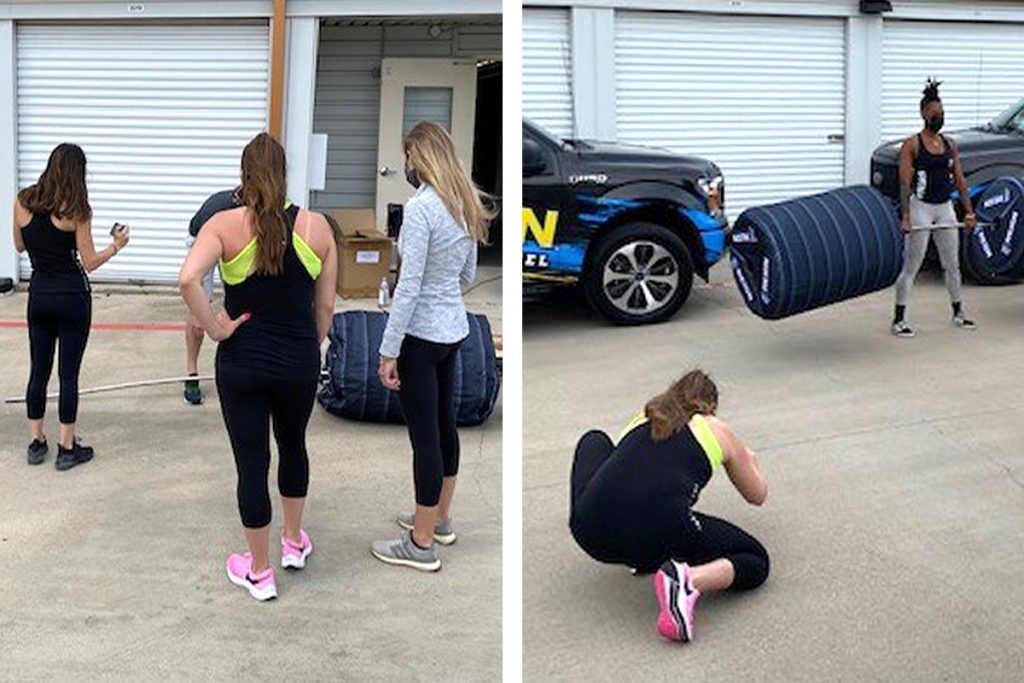 While our focus is always for teams to be mentally sharp, our brand ambassadors do more than talk and sell. So much of training is also getting used to the physical elements of the job. From setting up tents and brand assets to driving the brand-wrapped vehicles (you can read more about our in-house vehicle wraps HERE), the teams need to be familiar with the scalable assets we design and be able to determine how to stage the brand in any given space.
Every Second is an Opportunity
A commercial has 30 seconds to grab your attention and communicate a message. A brand ambassador might only have 5 seconds when someone is in a brand's footprint in the field. You need to hook them immediately.
Communication is key in the field and that means having strategic talking points that reflect the product benefits and brand values. You want your brand communication to be clear and noteworthy for your target audience. You may already have a brand personality that you feel confident in, but it's our job to make sure that personality is properly communicated and understood in a matter of seconds.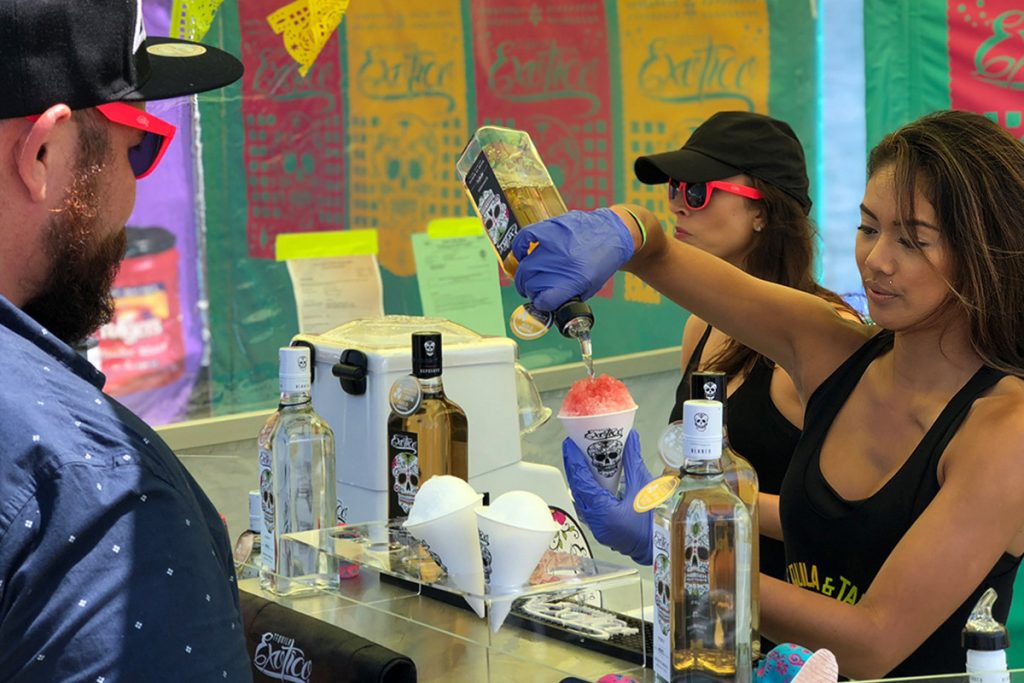 We take pride in not being a staffing agency – we provide brands a competitive advantage in the field by taking the time to train our staff thoroughly. This includes developing manuals and training programs for what to say and what not to say when interacting with your audience; how to handle certain situations; what is going to break through to audiences at specific events or markets. We look at what you want to communicate, distill it down to effective messaging and then amplify it, even if we have only 5 seconds to do so.
Have a Firm Understanding of the Industry
 Activating any brand requires a deep dive into the industry: the competition, the audience, the most successful markets, etc. And with that comes learning about the rules and regulations of the product and the industry. It's not enough to just know about a single product – you have to be an expert in your category. This includes product safety and product liability, which are all subject to legal rules and regulations. Working with brands in the alcohol and tobacco industry requires extra care and attention in terms of how we're communicating, who we're talking to, and where we're allowed to activate. As you can expect, navigating these is no easy feat. The Switch Field Marketing team has been able to provide ethical and responsible marketing solutions because of having knowledge of these complicated industries.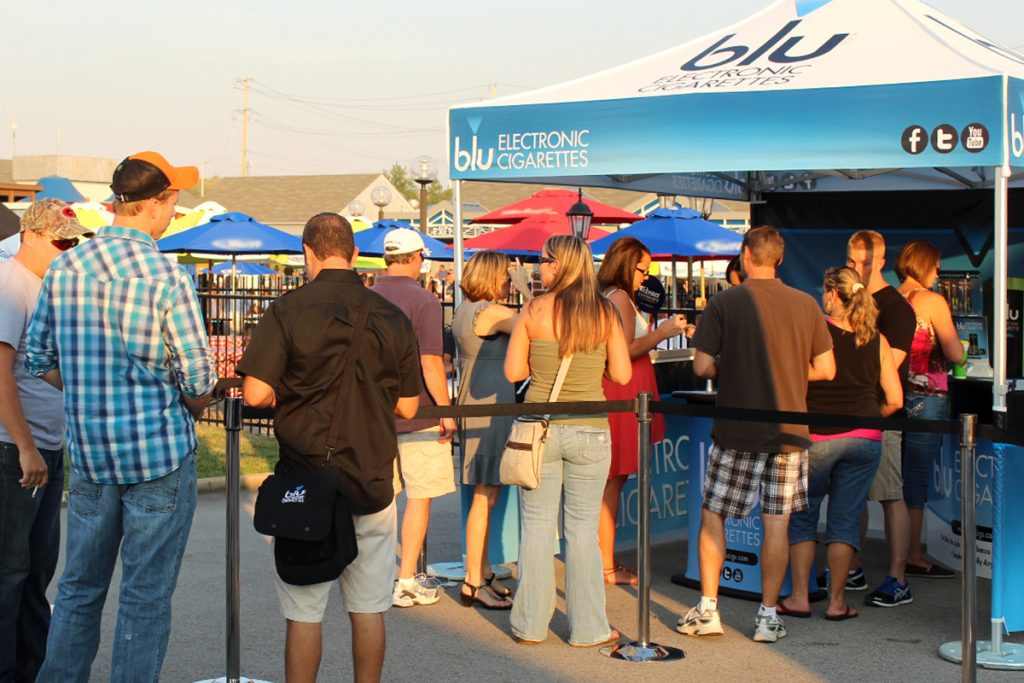 Elsevier turned to Switch to promote an information solution – ClinicalKey – that would help doctors provide better care to patients nationwide. Specially-trained Switch field brand reps traveled the country to highlight the ClinicalKey difference with hands-on demonstrations. With each interaction, the experience could be customized, delivering data-supported features and benefits within the context of how and where ClinicalKey is used. Because of the sensitivity of patient information in this industry, it was important for healthcare professionals to get a hands-on feel for the program while ensuring we still operated within HIPAA standards.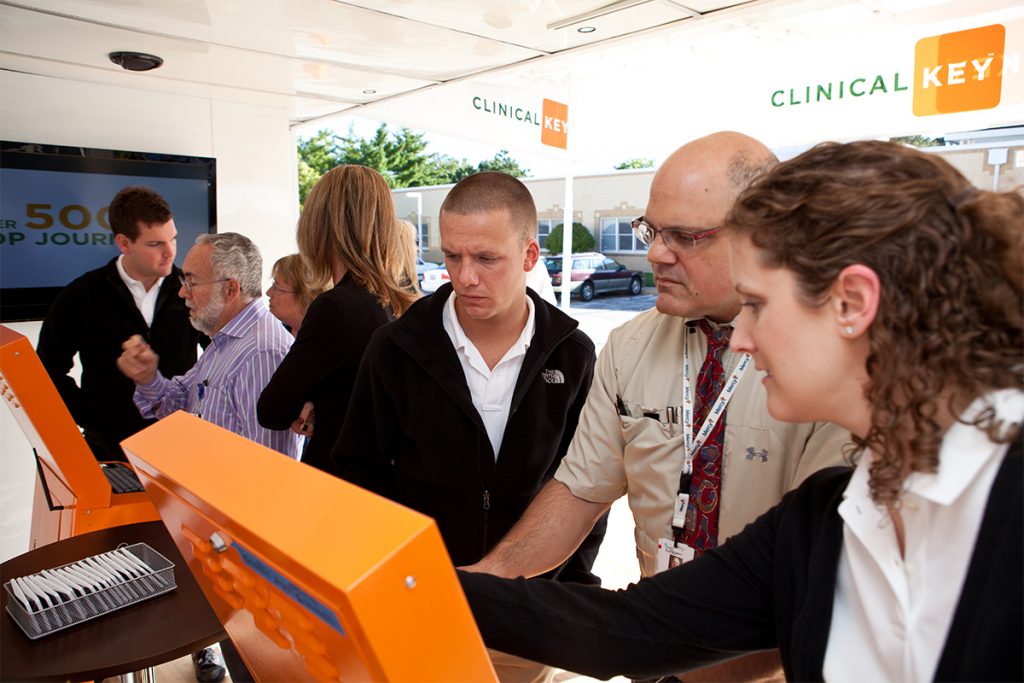 Similarly, when we took Bosch Power Tools on the road, we had to fully understand and maintain OSHA rules to make sure we were setting up a safe activation area on construction sites. No matter your product's industry, you are ultimately showing how your product offers a solution to whatever problem your target consumer may have. But you have to understand how you can bring that solution to life in an engaging way while following the rules and regulations of the industry.   
The Field is Open, Are You Ready?
As other brands hit the road in 2021, what are you doing to get your product in the hands of your target audience? And are you hiring the right people and providing them with the knowledge and training to be a brand champion?
Let us help you devise a strategy and support your 2021 plans.
Contact Chris Jobst
314.206.7804 or ChrisJ@switch.us