Built for durability and performance, Bosch's top-of-the-line tools attract trade professionals – people who drill, measure, saw and construct every day. But reaching workers on the job site presents a challenge. Construction sites are hazardous, guarded locations where people must remain focused on their work, free from outside distractions.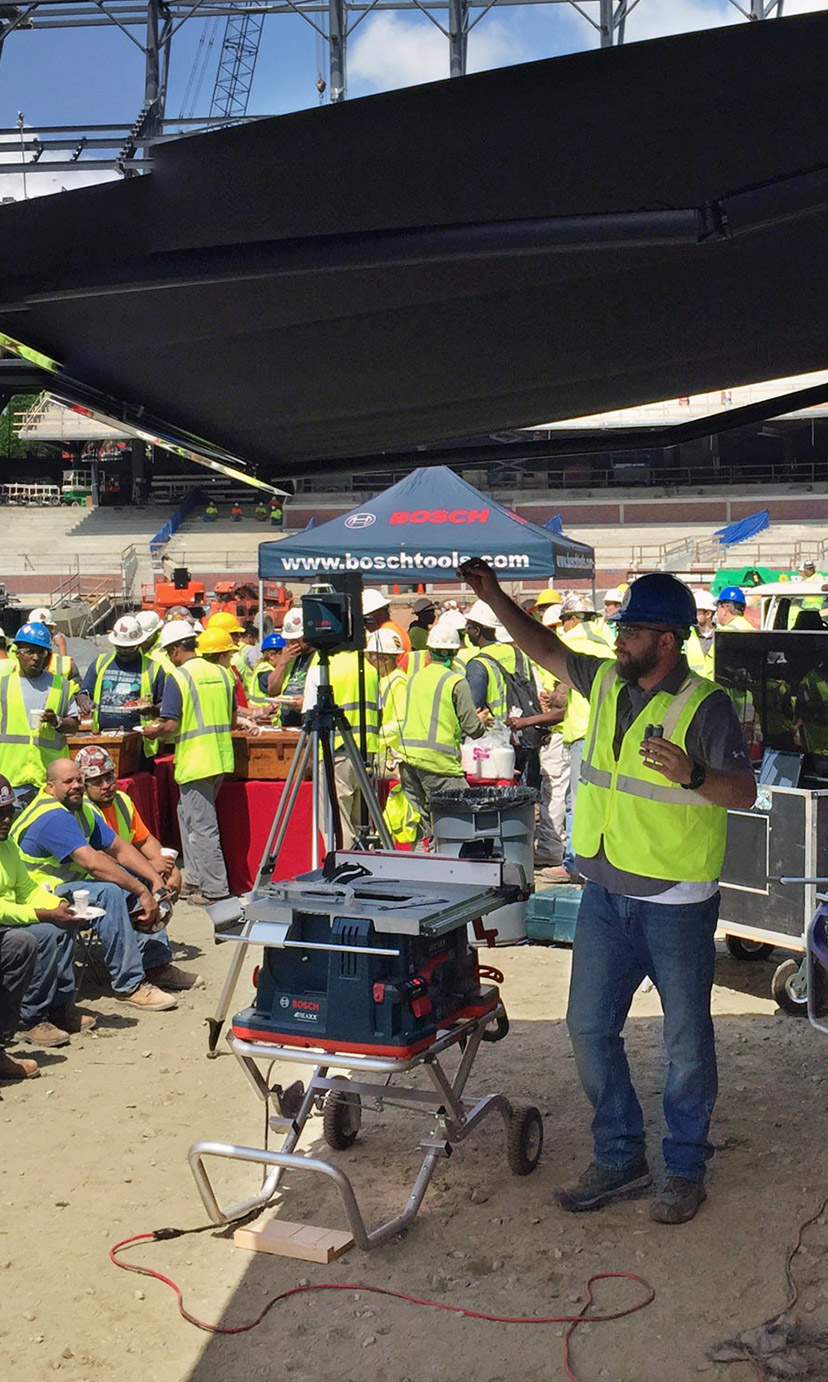 Switch created a tour that would emphasize safety over sales, positioning the brand as a partner and educator on the job site.
We hit the road with two vehicles, bringing expert-led training and demonstrations to markets across the U.S. and Canada. Spending three weeks in each location, the Bosch team targeted large-scale construction sites to educate users on job site safety and productivity. We engaged distributors to build on our momentum and drive sales during market visits.
Bosch had to avoid being a distraction, and instead become a resource to the professionals onsite.
Each site visit invited workers to learn about key OSHA initiatives: working safely from heights, managing heat stress, silica dust safety and personal protective equipment usage.
Activations included a visual presentation as well as hands-on challenges that brought the lessons to life while highlighting the benefits Bosch tools provide.
As a gift for workers who attended, Bosch provided new safety vests, a complimentary lunch and an opportunity to register for a Dodge RAM commercial vehicle sweepstakes. Workers who provided their contact information also gained access to additional Power Tour-based information and training modules.
91

Events Across the U.S. and Canada
5,663

User Data Profiles
12,484

Total Attendees
35%

Year-Over-Year Sales Increase
The Result
A job site that worked better, faster and safer with Bosch tools.
NASCAR Champion's Week