SAMCOM is the annual sales and marketing conference for Anheuser-Busch InBev North America. The goal for this three-day event is to excite wholesalers and their in-house buyers for new and returning products heading into the year by connecting custom and interactive experiences during the General Session and Immersion sections of the conference.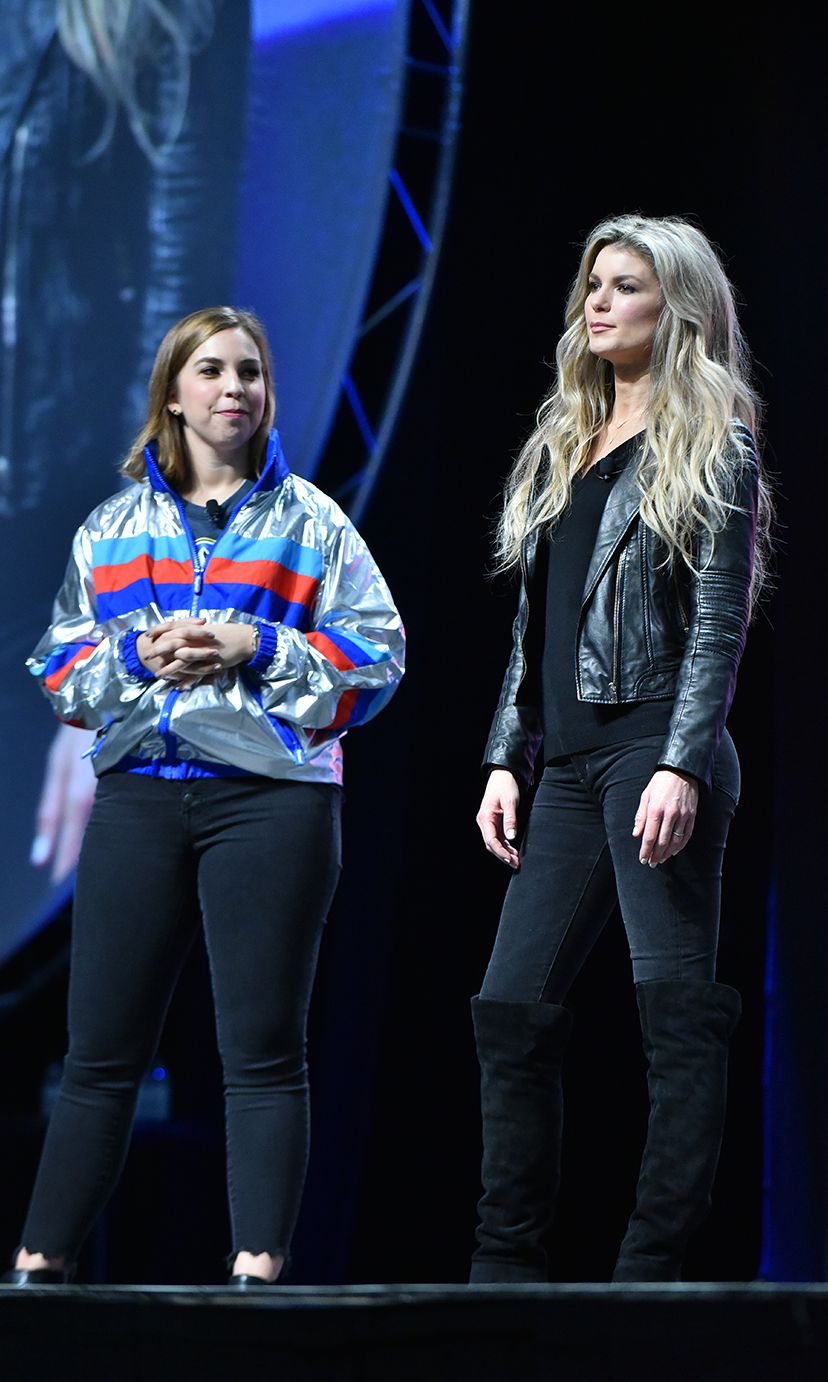 SAMCOM 2018 – New Orleans

For years, Switch has helped stage some of the biggest meetings and events for Anheuser-Busch InBev. In 2018, they turned to Switch to increase conference engagement.
Creating a memorable experience meant turning the General Session presentations into a spectacle. We achieved this through custom video and lighting displays, surprise celebrity appearances from the likes of Sienna Miller; a Q&A with pro athletes like retired soccer star Alexi Lalas; and a full-fledged marching band.
We amplified the goals presented during General Session with big and bold environments in the Immersion area. Switch created photo-worthy environments and moments that encouraged social media sharing while staying true to multiple clients' brand identities. Some of these elements included live music performances, VR experiences, celebrity photo ops, games, and the opportunity to try beverages yet to hit the market.
Switch worked with okapi® to develop a custom app that combined the requirements of a traditional conference app with the ordering functionality of a retail app.
Conference attendees had the ability to approach a beer display and get complete point-of-consumer merchandising (POCM) information, place an order, and give feedback within seconds.
What's more, AB used built-in push notifications to notify visitors about upcoming celebrity appearances and noteworthy moments to increase traffic in the Immersion area. The app was a single source for conference information, expanding its value, encouraging adoption and improving the guest experience.
2,500

App Downloads Within 48 Hrs
3,093

Overall App Downloads
#1

App in the Event Category on the Google Play Marketplace
5,000+

Attendees
SAMCOM 2019 – Dallas
For the 2019 show, we created an expansive stage that allowed us to drive a DeLorean onto it during General Session followed by a grand unveiling of this year's Immersion area ushered in by the Budweiser Clydesdales. These were just two of this year's special appearances which also included Kevin Harvick's Busch racing stockcar, the adorable Dalmatian that appeared in the Bud Light Super Bowl commercial a week later, and the cast from the "Dilly Dilly" campaign.
Switch not only brought in the popular medieval characters but recreated the look and feel of the commercials. Hundreds of arrows that had the Bud Light ingredients attached to them adorned the side of a castle wall, serving as the first taste of the new ingredient campaign that was revealed during the Super Bowl. Additionally, the "Clumsy Sword Tavern" was brought to life through authentic storytelling details and became a gathering spot for many during the conference.
Transforming a typical sales conference into an immersive and memorable experience.
Bud Light was just one of the areas in this massive show footprint. Switch also designed and built areas for Natural Light, Estrella Jalisco, and the Craft Beer section, which included 14 unique booths. Whether it was running cables, hanging lights, or audio setup, Switch took the lead on the overall production of each of these areas and the event as a whole. In the end, the hard work put into the design and elaborate production resulted in one of the highest rated shows by attendees in SAMCOM history.
300,000+

Sq. ft. Space
2,500

Sq. ft. of Screens on Stage
200+

Lighting Fixtures
Highest Rated

SAMCOM in 10 Years
The Result
A celebratory toast to increasing engagement with attendees and exceeding expectations.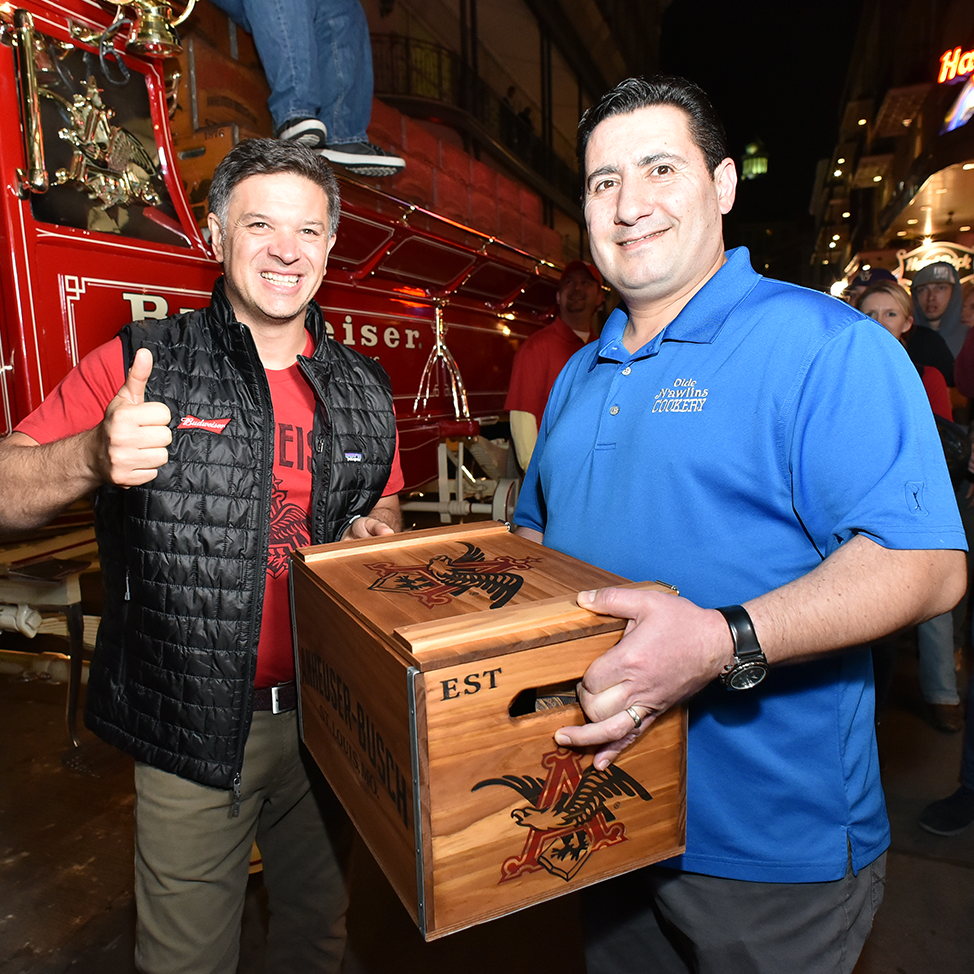 FedEx Innovation Challenge