Fiskars wanted to showcase how their assortment of tools can be used in various ways around the home and garden. Their goal was to create meaningful connections with potential consumers and inspire people to think of the possibilities that can emerge when you embrace your creative side.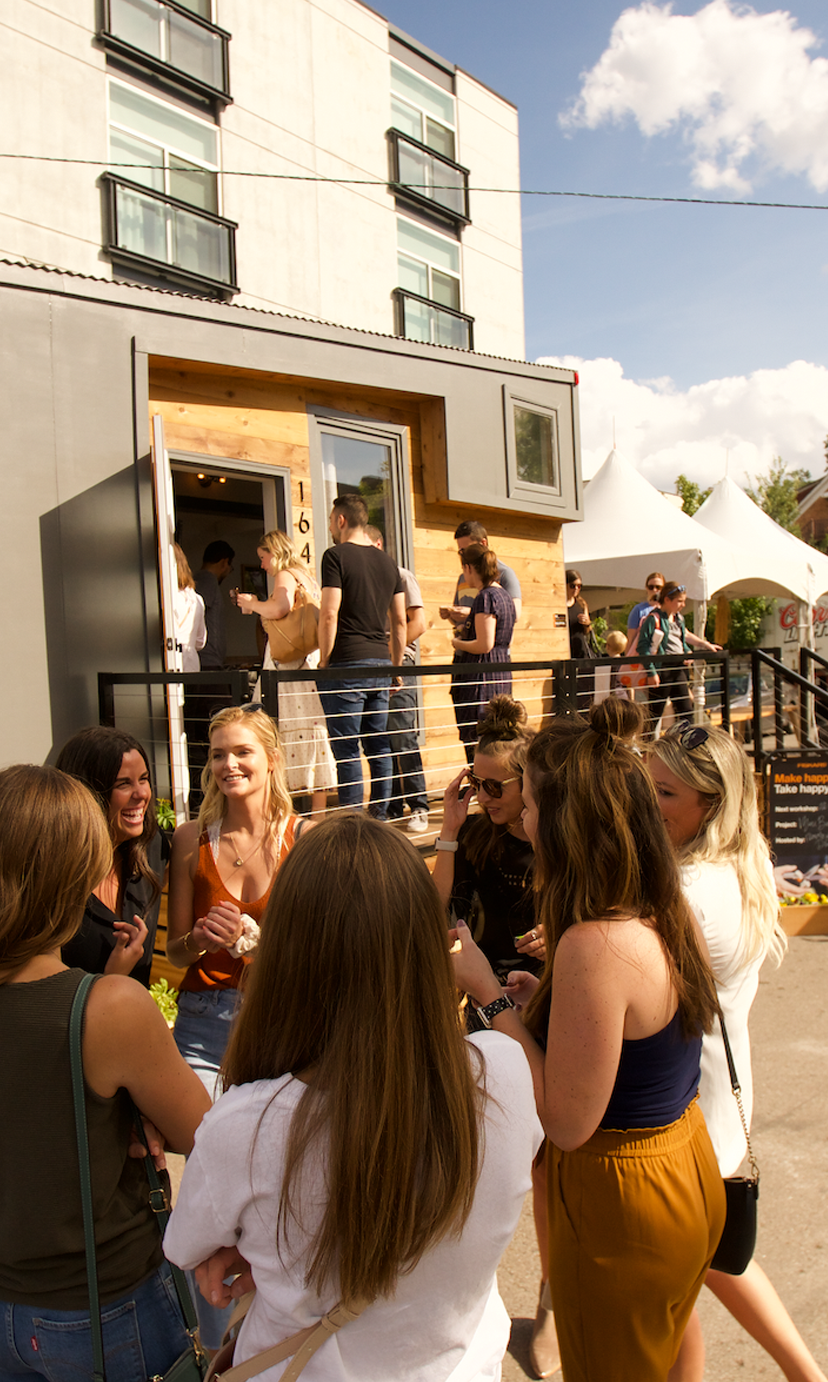 We wanted to show how you can tackle projects both big and small with Fiskars products and communicate to consumers that anyone can use them, regardless of craft skills or experience.
Switch brought the Fiskars campaign slogan – "Shape Your World"– to life by gutting and completely redesigning an existing tiny home to show what you can do using the tools Fiskars provides. It was fully furnished like a real living space – complete with electricity and a functional bathroom and kitchen. Furniture and furnishings created by influencers were incorporated throughout the home to show off their original work and inspire others. The tiny home became a backdrop for DIY activities to show makers and craft fans how Fiskars tools can be used to create craft projects at home.
The tiny home took to the road and stopped at Renegade Craft Fairs in Brooklyn, Chicago, San Francisco, and Los Angeles.
Our in-house fabrication studio worked for weeks building out the inside and creating a deck and "outdoor" area for demos and eating. Aspects of the home that provided hands-on experiences with Fiskars products included:
Beverage station on patio with herb snip and knives
Raised garden bed area to feature their trowel and shovel
Floral arranging space with shears and wire cutters
Work bench to demo a saw
Creative installation of paper-punching garland
Shrubs to trim with pruners, shears, and loppers
Sewing area to test tools on fabrics
Space to use staple gun with various materials
Integrated spot to test kid scissors
To maintain engagement after people walked through and around the home, workshops with lifestyle influencers were scheduled as a part of the tour. An outdoor area was set up for crafters to take part in various activities, including mini bouquet-making. This mobile activation offered a unique brand experience and inspired festival attendees to embrace their creative side.
4

Renegade Craft Fair Stops
900

Influencer Classes
15,000

Demonstrations
25,000

Home Walk-throughs
The Result
We were able to make a big impact with a tiny space.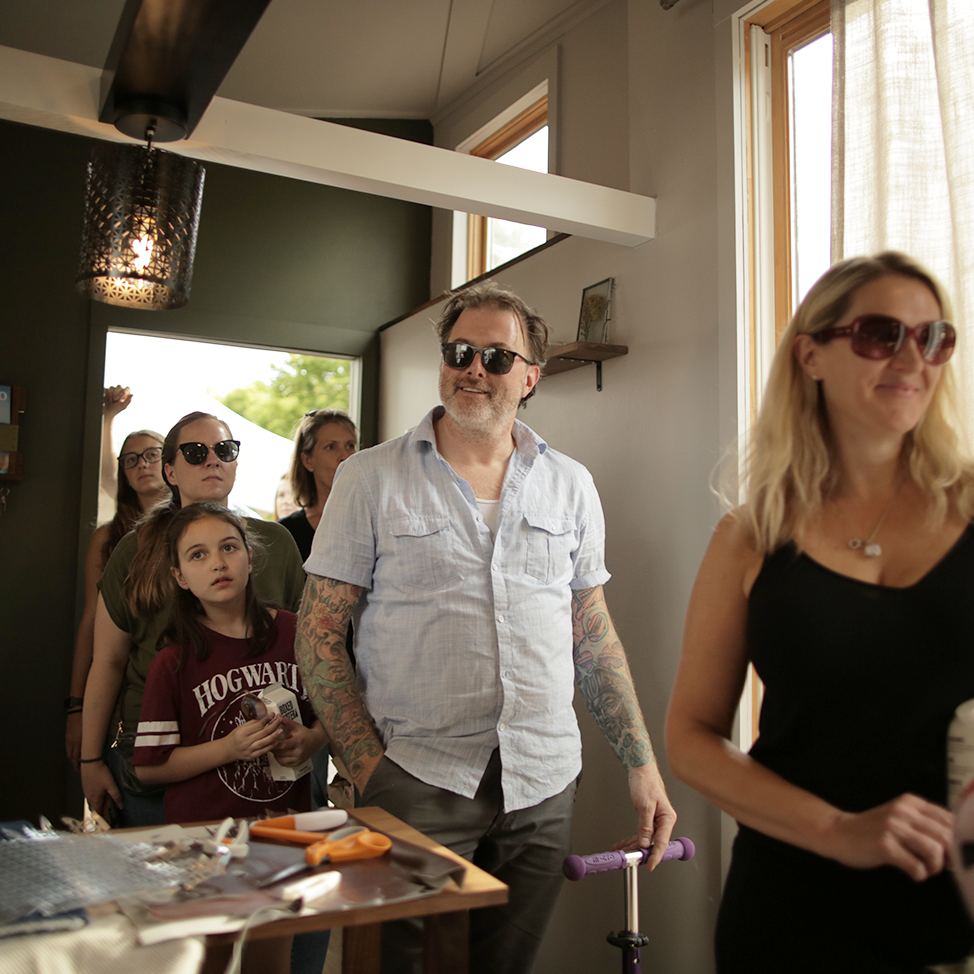 Sales and Marketing Communication Meeting – SAMCOM 2018 and 2019