In 2019, Bosch Power Tools wanted to stand out from the competition in a category that often feels and looks the same. To achieve success, we needed to convince loyalists of other brands to make the switch to Bosch. Additionally, Bosch wanted to figure out how to increase their social media presence. We were faced with two challenges: How can we present the brand in a new light that will make professional workers consider using Bosch tools? And how can we use these opportunities for original content for social channels?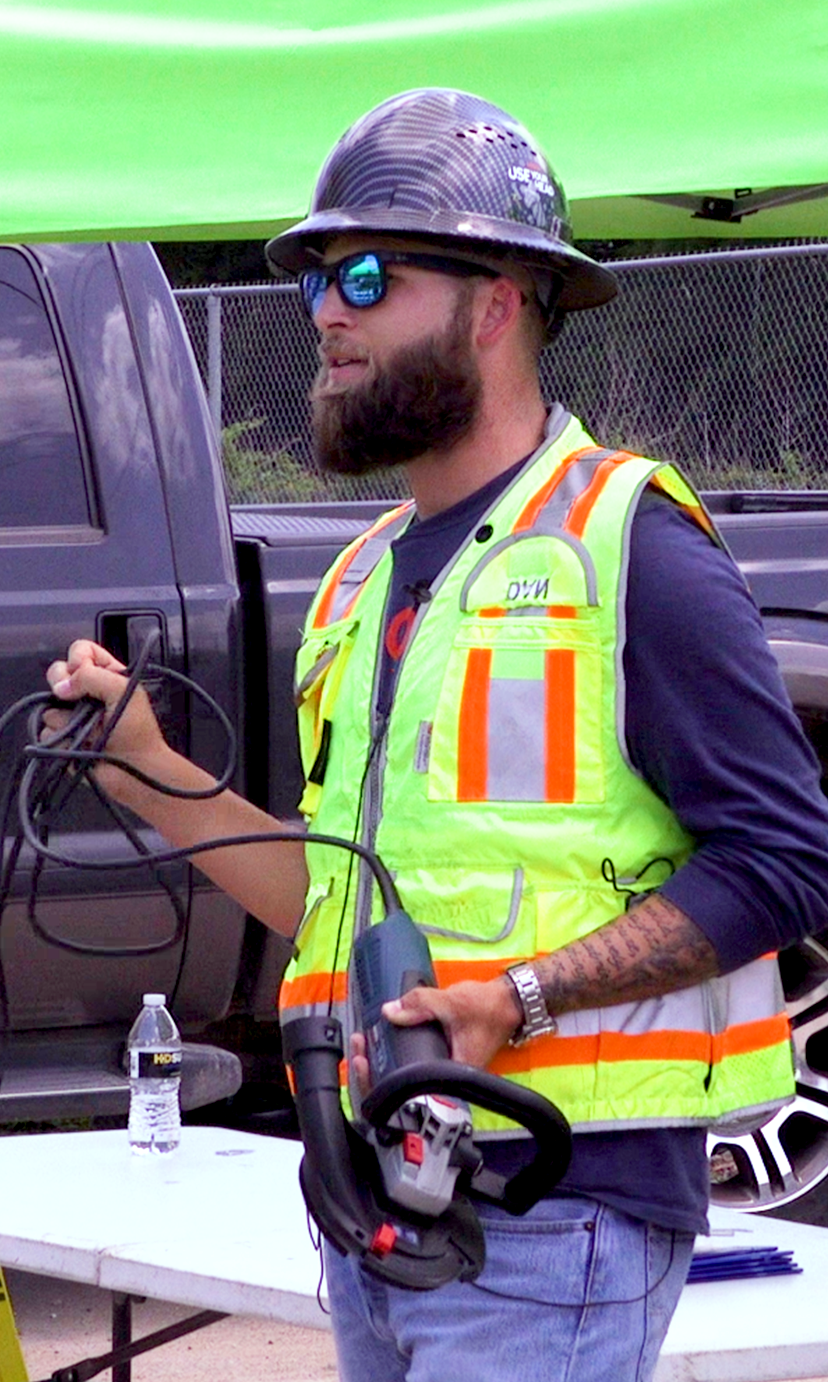 Switch and Bosch looked to engage the labor force – the men and women who use Bosch tools professionally on a day-to-day basis and those who may use a competitor brand. They wanted to celebrate and engage with the users on a personal level and provide them a much-needed break on job sites.
Exploring new territory and pushing the envelope is what inspired the Demand Different Tour. By incorporating the message "Try Something New," Switch encouraged construction workers, builders, and laborers to step outside of their comfort zone. Switch took Bosch to job sites across the country with a truck-sized "spin-to-win" that let workers trade in old tools from other brands and make the switch to Bosch products. But that's not all. We also encouraged people to try something new through fun, risk-taking activities during job-site breaks like swallowing bugs, getting tattooed, participating in eating competitions, and more. Besides functioning as engaging, experiential moments for workers, these events created social content for workers to engage with in their free time.
Forming a brand connection through unique shared experiences.
Additionally, we connected with some of the top Bosch accounts across the country by providing "different" escapes.
A travel video series led by adventurer David Whiteman was created to capture surprise-and-delight moments with Bosch customers. The tour featured memorable and exciting events, including skydiving, deep sea fishing, and swimming with sharks. David and a film crew spent three weeks in each market, taking people in the construction field on adventures and letting them tell their stories in their own words.
These experiences were filmed, edited, and uploaded while on the road for fans on social media to follow along. Bosch followers from all over the country could see construction workers living their best life as they "Try Something New" – connecting with new and existing customers through unique and "different" experiences. In the end, it was an event tour that generated content for social, and it was the social content that drove attendance at events. The events fed the content and vice versa to create a tour that truly was different for everyone involved.
25

Unique Videos Produced
30% Increase

In Engagement Across All Channels
25% Increase

In Social Media Followers
5 Million

Unique Users Reached
The Result
A campaign that proves, sometimes, you have to think outside the (tool)box to engage with consumers.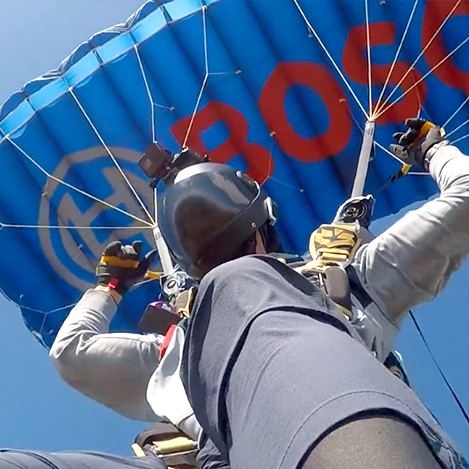 Reign Total Body Fuel Sampling Launch