Exotico® produces handcrafted tequila using 100% Blue Agave grown in Jalisco, Mexico. Their goal was to create a sampling campaign that drove awareness in key markets to compete against more well-known tequilas. The brand hoped to differentiate itself by offering attendees at taco festivals a unique and memorable cocktail experience.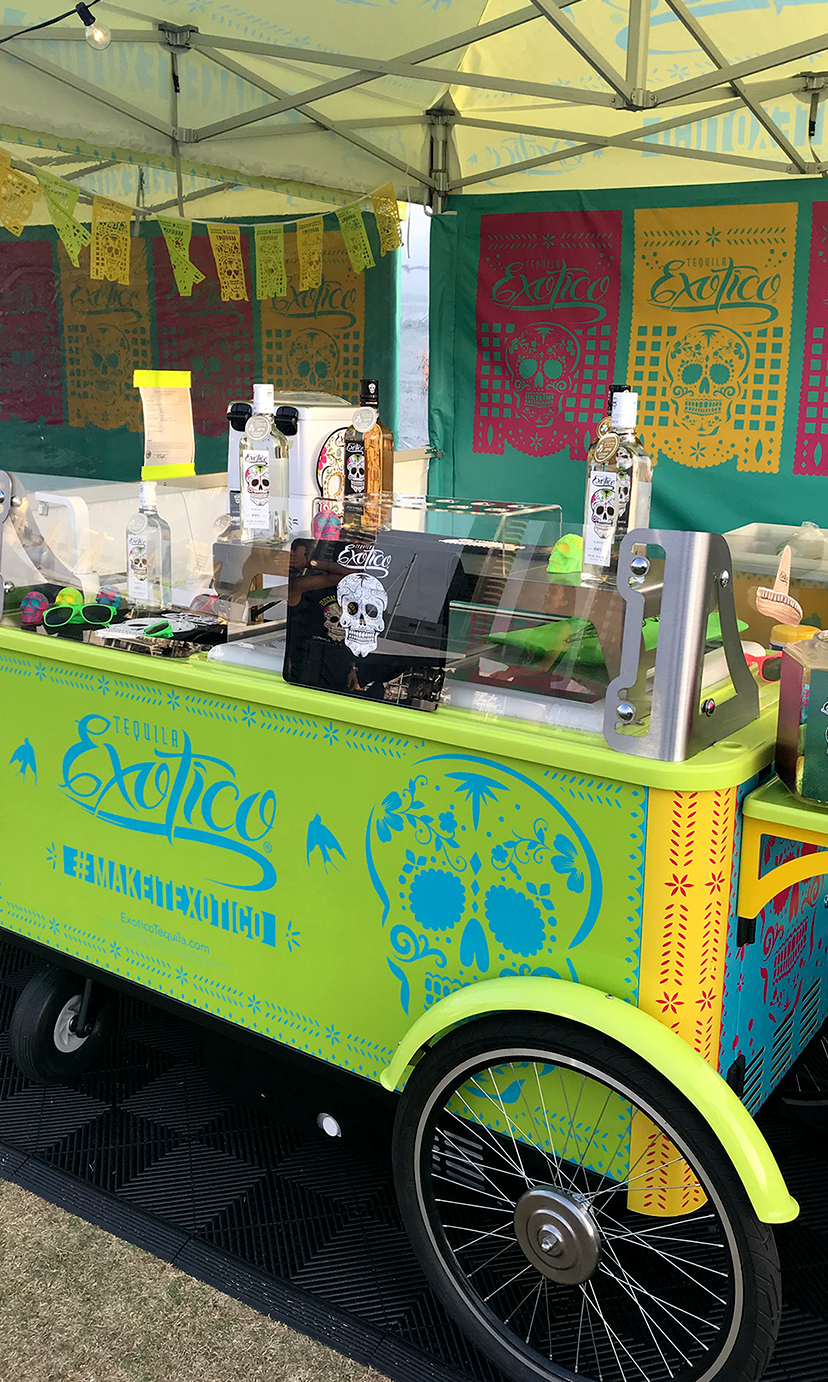 Switch looked to the culture of the product and its Mexican roots to inspire our creative and strategic decisions.
If you want to attract and engage customers today, you need to focus on what you can offer your target audience. With Exotico, it was providing a new and fresh take on making drinks with signature tequilas. We brought this idea to life by creating a sampling tour that invoked authenticity, culture, and celebration. The raspado – Mexico's version of the American shaved ice – comes from the word "raspar," which is Spanish for "to scrape." In order to properly represent and speak to our inspiration, bilingual brand ambassadors were hired to serve these raspado cocktails and explain how to make them at home.
Equipped with a custom sampling cart, vibrant tents, and games, the Exotico team activated at taco festivals across the country and served unique shaved-ice cocktails. Visitors could pick from three different cocktails: Raspberry Lime, Watermelon Mint, and Tequila Sunrise, and then add their choice of Exotico Blanco or Exotico Reposado. Fresh fruit and fruit puree were used to elevate these icy treats.
The calavera – "sugar skull" – featured in the Exotico logo became a central design element throughout the activation.
Additionally, we wanted to create an area that was inviting and encouraged people to hang out.
We accomplished this through engaging games and activities. Attendees could grab a raspado cocktail and then play either a Knock-em-Down Skull Game or Skull Pull Game to win prizes. Between the festival games and the Mexican sampling cart, the campaign became a lively extension of the taco festivals.
30,000+

Visitors Across 5 cities
16,000+

Mexican Raspado Tequila Samples
200+

Bottles Poured
The Result
A tour that inspired a fresh, new approach to cocktails.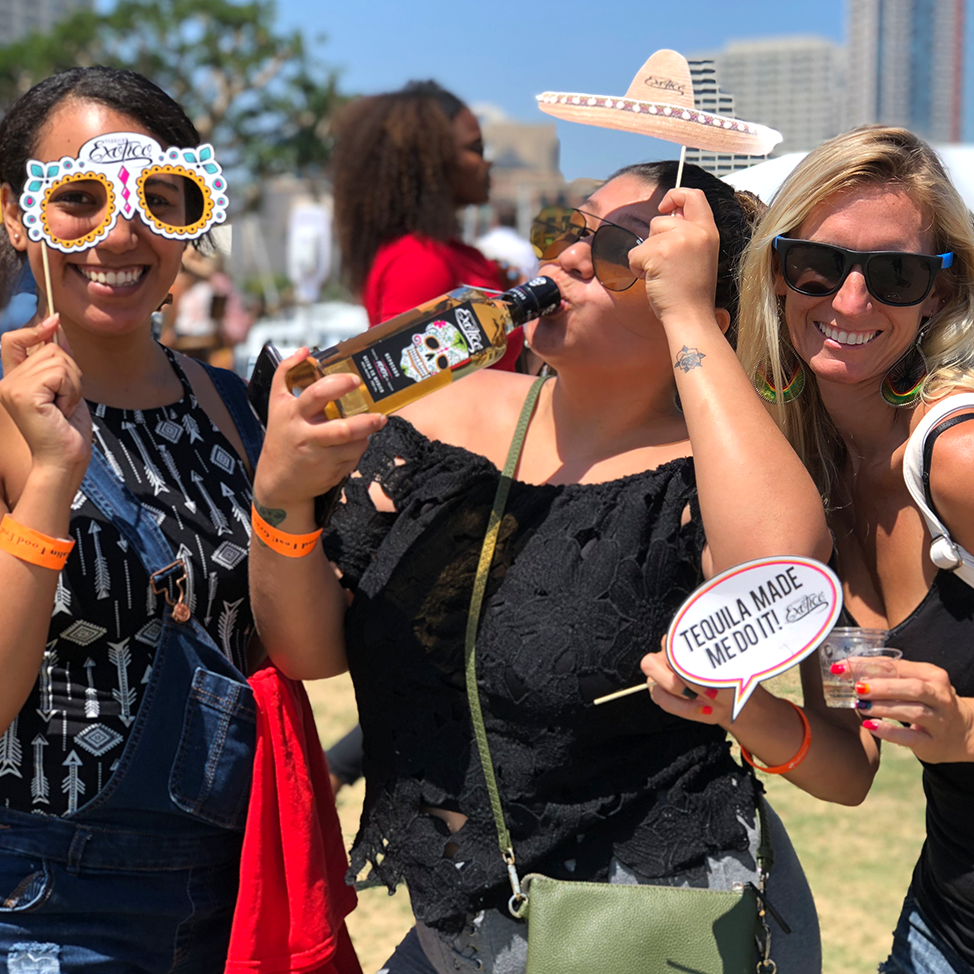 ClinicalKey Experience Tour