When it comes to technology and engineering, young students already know about Google, Apple, and other tech companies. FedEx isn't typically thought of as an innovator in technology and engineering. The brand needed to stand out with the teen audience and make them aware that students just like them are exactly what FedEx is looking for to solve their biggest challenges in the future.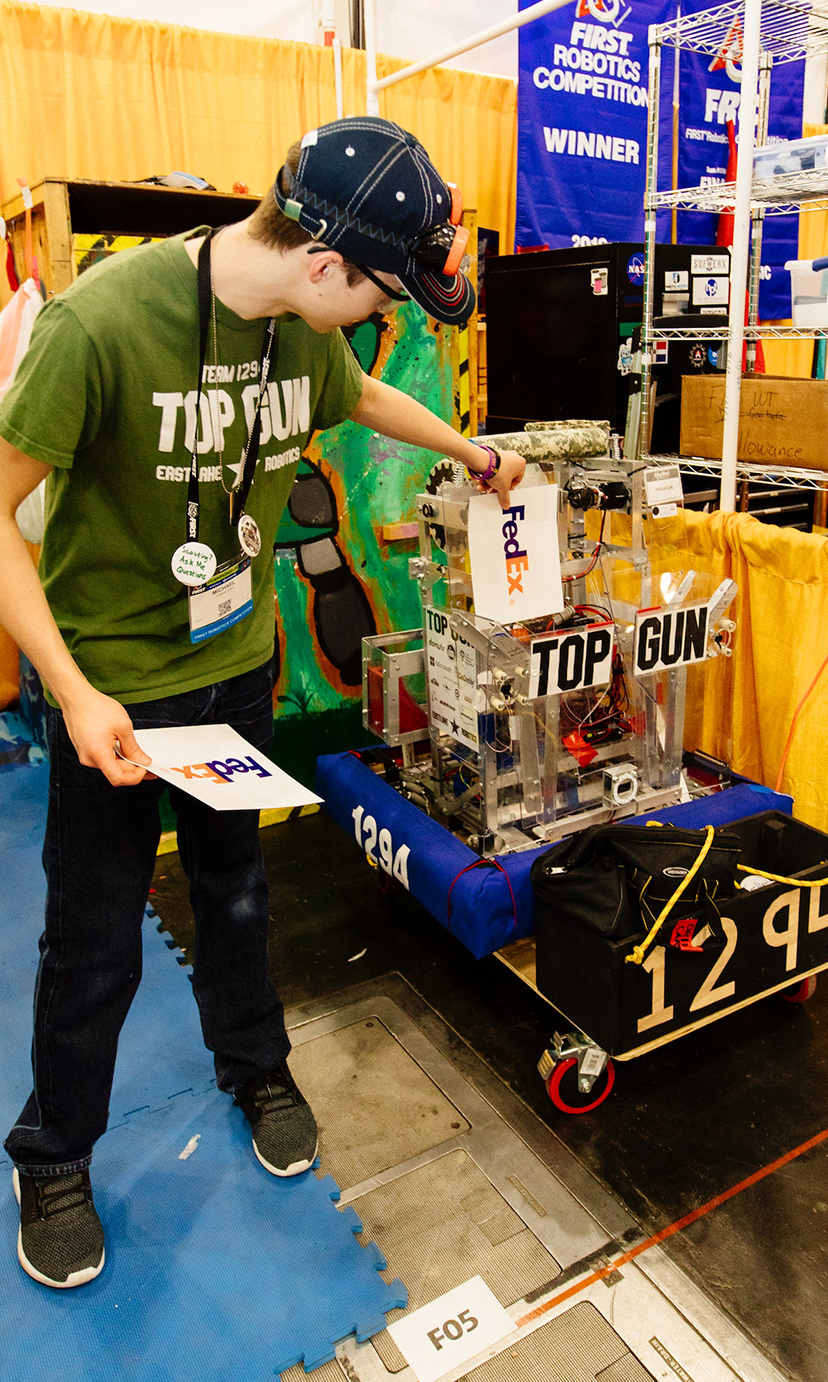 As a sponsor of the FIRST (For Inspiration and Recognition of Science and Technology) Robotics Competition and the FIRST Tech Challenge, FedEx needed to highlight their technology and engineering expertise to position themselves as future employers for the next generation.
Switch and FedEx added an additional layer of competition that encouraged FIRST Robotics Competition participants to show off skills that FedEx uses every day, including engineering, technology and innovation. We launched a social-media based contest that ran over the course of four months, parallel to the preparation for and kickoff of the FIRST Robotics Competition. The FedEx Innovation Challenge consisted of math and science problems, scavenger hunt activities, photo ops, FedEx Innovation trivia, and more from a branded microsite. We then asked students to provide their best answers via Twitter and Instagram. Teams were encouraged to use the left and right sides of their brains by incorporating creativity and self-expression in their submissions.
All contest submissions were entered using the official contest hashtags (#OMGrobots #FedExContest and a team number identifier, such as #FRC51) via one of these social media channels. Posts were then aggregated to a FedEx microsite that served as the hub for the competition and were scored based on five different criteria.
The campaign was designed to reach the 150,000 participants in the FIRST Robotics Competition and FIRST Tech Challenge, specifically those ages 13 and older.
Switch created a custom and proprietary social-media gamification judging software called PostActive to assess and evaluate entries and select winners.
Judging on correct answers first and creativity second, the top teams were eligible to win a $10,000, $7,500 or $5,000 grant for their FIRST Robotics initiative, as well as secondary prizes which included drones and VR gear. Additionally, surprise and delight packages were delivered to random teams during the competition that came "shipped" in FedEx boxes.
Leveraging key social media channels to collect contest submissions and interact with participants allowed Switch to boost organic content and brand engagement for FedEx. This supported client goals overall, as it forged a connection between students and the brand and allowed for future conversation.
104

Teams Participated
1,778

Entries via Twitter Posts
Over 1.3 million

Impressions and 35,000 Posts on Twitter
Over 65,000

Instagram Posts About the Competition
The Result
We took a generation beyond building robots and into building true brand enthusiasm.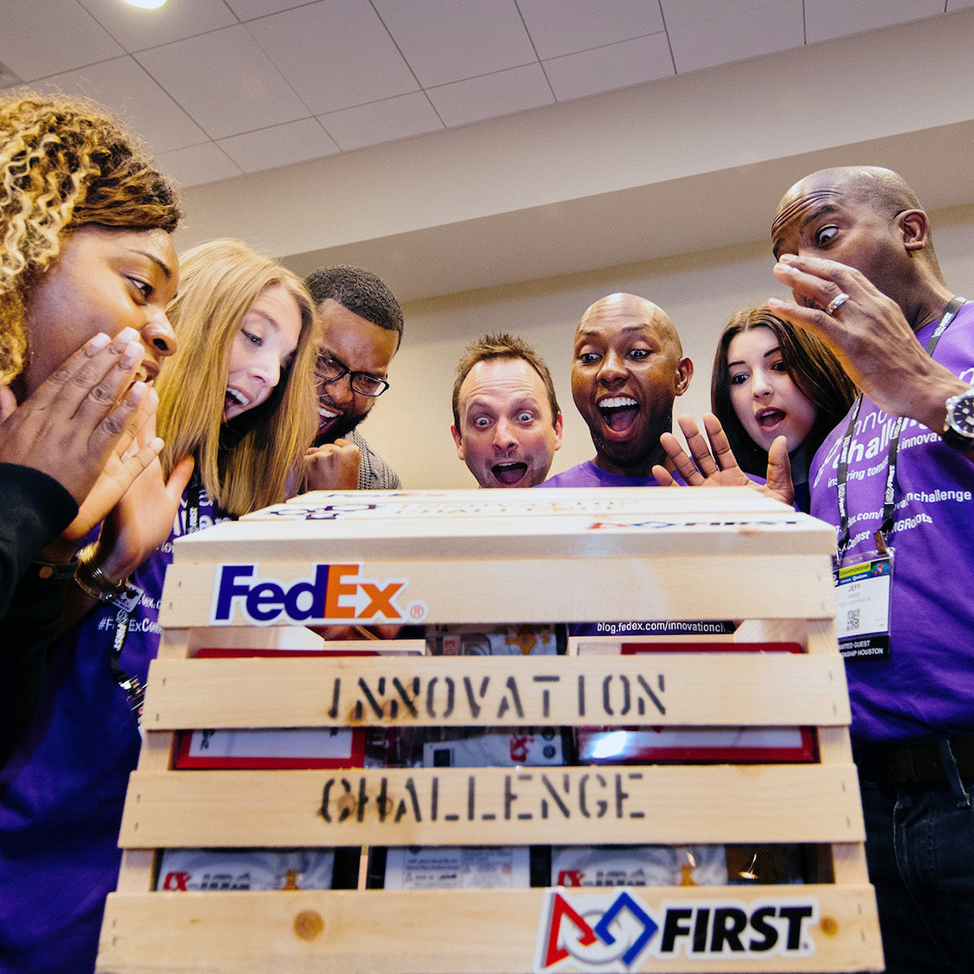 Wimpy Kid Live: The Meltdown Show