Abrams Books contacted Switch to promote the new entry in Jeff Kinney's Diary of a Wimpy Kid series, The Meltdown. Working closely with both the author and publishing company, an ambitious plan was implemented to reinvent the standard book tour and author signing. The goal was to create an unforgettable experience that brought the book to life at multiple locations, securing sell-out attendance and providing an engaging and interactive event for all.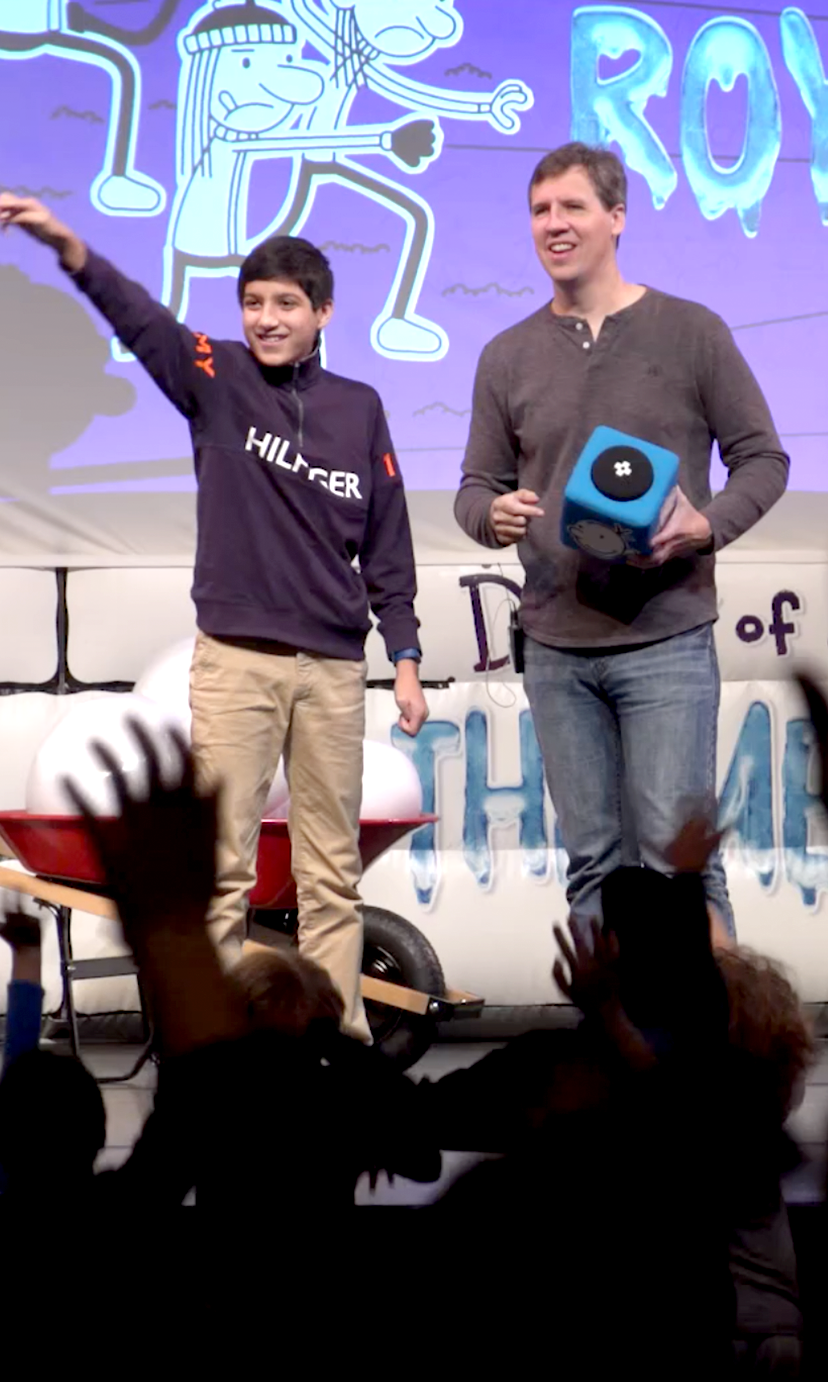 A stage show that drew inspiration from variety & game shows.
Switch worked in tight connection with Jeff Kinney to conceive a scripted, interactive author experience unlike any other in children's publishing. Hosted by Jeff, The Meltdown Show saw the Wimpy Kid book series come to life through quizzes, dance competitions, anecdotes of Jeff's travels, and other activities that created an author and audience connection. Because Jeff wanted the show to be spontaneous and keep audiences on the edge of their seats, a digital spinning wheel was used to randomize these activities. This resulted in a show that was fresh and unique at each stop of the eight-city tour.
A production that was a giant
pop-up book on stage.
The snowy visuals and characters from the book inspired every element of the set, props, and games.
Because the venues ranged in size from small book stores to large auditoriums, we designed background banners and stage elements to be adjustable depending on the space. We created a custom 30' tall inflatable screen that was the centerpiece of the show. The microphone became an activity on its own as it was transformed into a large, soft ice-cube that could be thrown around the audience to ask questions. Even two faux snow-fort bunkers were created to act as both podiums for the contestants and actual bunkers for a final battle. Each show ended with a crowd-pleasing "snowball fight" between kids and parents. Audience members were given winter coats on stage before gathering behind the forts to launch fuzzy snowballs at each other. All of these elements recreated lines and visuals from the book to make the story appear larger than life.
DIARY OF A WIMPY®, WIMPY KIDTM, the Greg Heffley designTM, and the design of the book jackets are trademarks and trade dress of Wimpy Kid, Inc. ALL RIGHTS RESERVED.
Each Tour Stop

Sold out within Hours
#themeltdown

Saw a Huge Increase in Usage on Social Media During the Tour
The Book Reached

#1 on the New York Times, Wall Street Journal, and USA Today Bestsellers Lists During the Tour
Over 2 Million

Copies Sold Worldwide Since the Tour
The Result
An immersive experience that connected families with the themes of the book.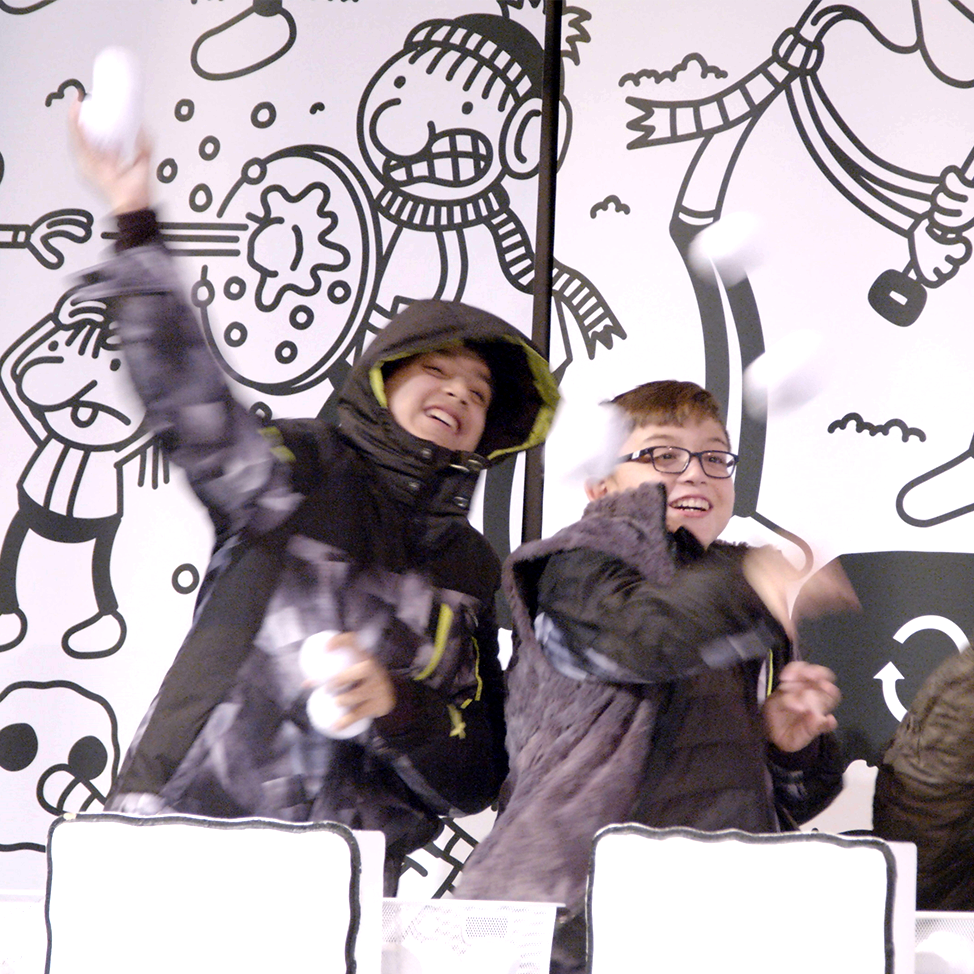 Bosch Power Tour