Spire reached out to Switch to create their first-ever advertising campaign focused on the energy company's environmental commitment and the connection between the value of natural gas and the services they provide. They needed it to focus not just on what they are committing to do for the future, but on how the steps they are taking today have a positive impact on the lives of their customers.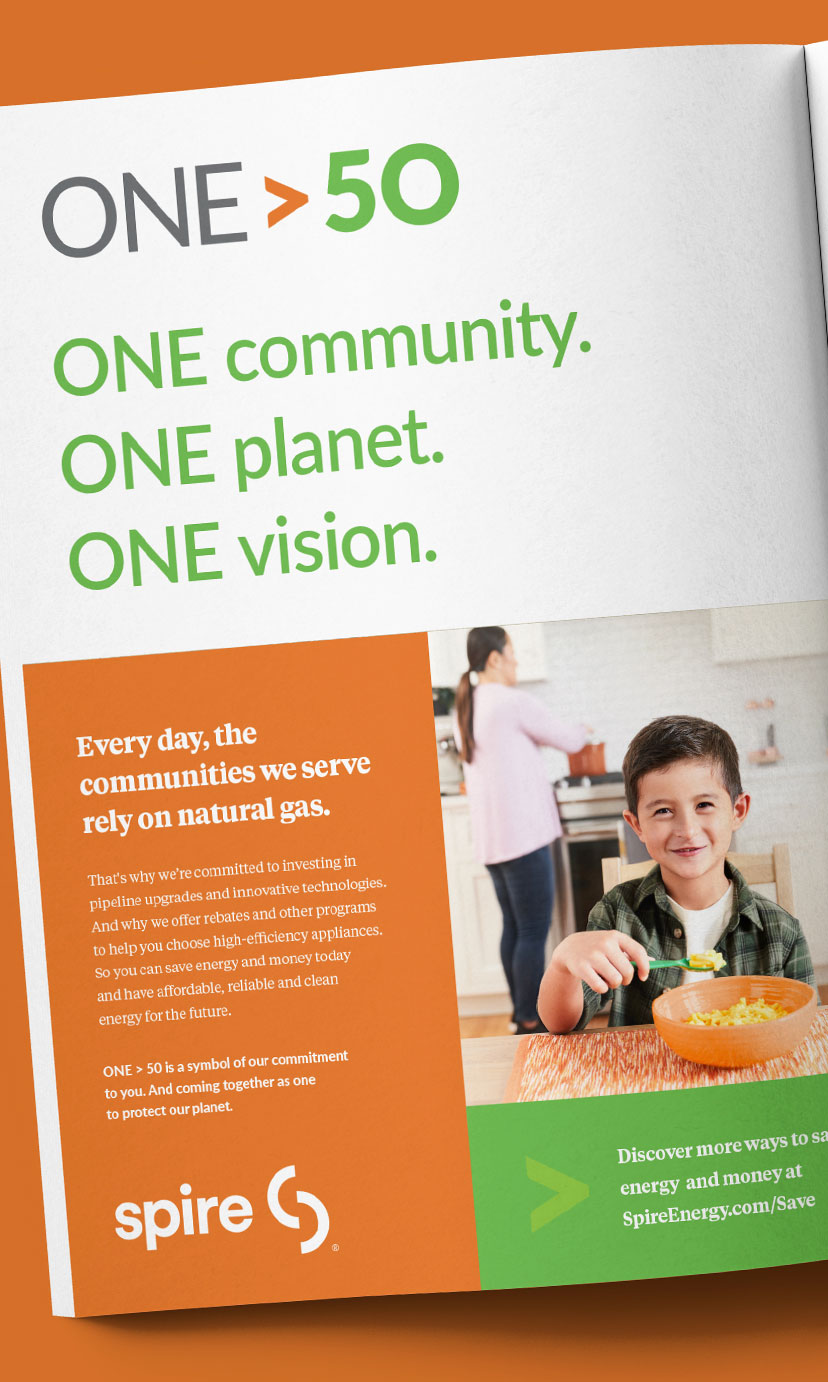 A bold approach that injected new energy into their commitment.
Spire is committed to being a carbon neutral company by midcentury, and it's this commitment that's at the center of the campaign. To represent this bold commitment, we devised a bold campaign name that we knew would be different than what audiences would expect from the company – helping to ensure that the message would stand out and make an impact.
ONE > 50, read as ONE to 50, symbolizes their commitment to customers, the communities they serve, and the planet they love. It represents how everyone shares the same unified goal: we all want to make our world a better place. As a result, the ONE is doing many things. It brings everyone together as ONE community to better our ONE planet through ONE vision. In many ways, it serves as a visual and linguistic motif to open up the conversation about how Spire and natural gas are essential parts of a safe, affordable, and reliable energy future.
The arrow, or sideways caret, represents the one direction toward being a carbon neutral company by midcentury, or the year 2050, as represented by the number 50. The appearance of ONE in the logo is also a nod to their participation in the ONE Future Coalition, a group of energy companies working together as one to reduce methane emissions to 1% or less by 2025.
By using the ONE > 50 symbol and its subhead "ONE community. ONE planet. ONE vision." as a platform for all communication to be built, we were able to construct a campaign that touched on all the benefits and facts that Spire wanted to communicate to audiences.
A campaign built around a symbol that sparks curiosity and functions as a platform to communicate the company's many goals.
ONE big story told across many pieces of communication.
To highlight all the benefits of natural gas and the actions that Spire is taking to ensure a clean energy future, we knew we had to execute a multi-front campaign across all forms of media. This also included strategizing what messages worked best in each of these mediums, along with what messages worked best in each of the regions Spire serves in Missouri. So this required us to tailor specific acting talent, voiceover talent, and copy to appeal to multiple demographics.
We reached out to members of these communities to add authenticity and to accurately represent the sentiment of the campaign. From speaking to chefs and restauranteurs who use natural gas to cook their food, to families who use it every day to clean and heat their homes, we showed through the visuals and language how natural gas benefits the lives of communities every day – and can be relied on as energy for the future.
The concept of the future was illustrated by showing different young people who benefit from natural gas today. An image of a young girl holding a butterfly in her backyard served as the predominant image for the campaign. The combination of the Spire brand color, orange, and the surrounding green color served as a perfect backdrop for messaging centered on protecting our planet for future generations. Through this single image, we were able to connect Spire's environmental and community messages while symbolizing growth and hope for the future in a simple way.
2

Emmy Nominations
1

Telly Award
3

Service Industry Awards, Including Gold for Television Advertising
2

Communities – Missouri East and Missouri West – coming together as ONE
The Result
An award-winning campaign that helped change the perception of natural gas.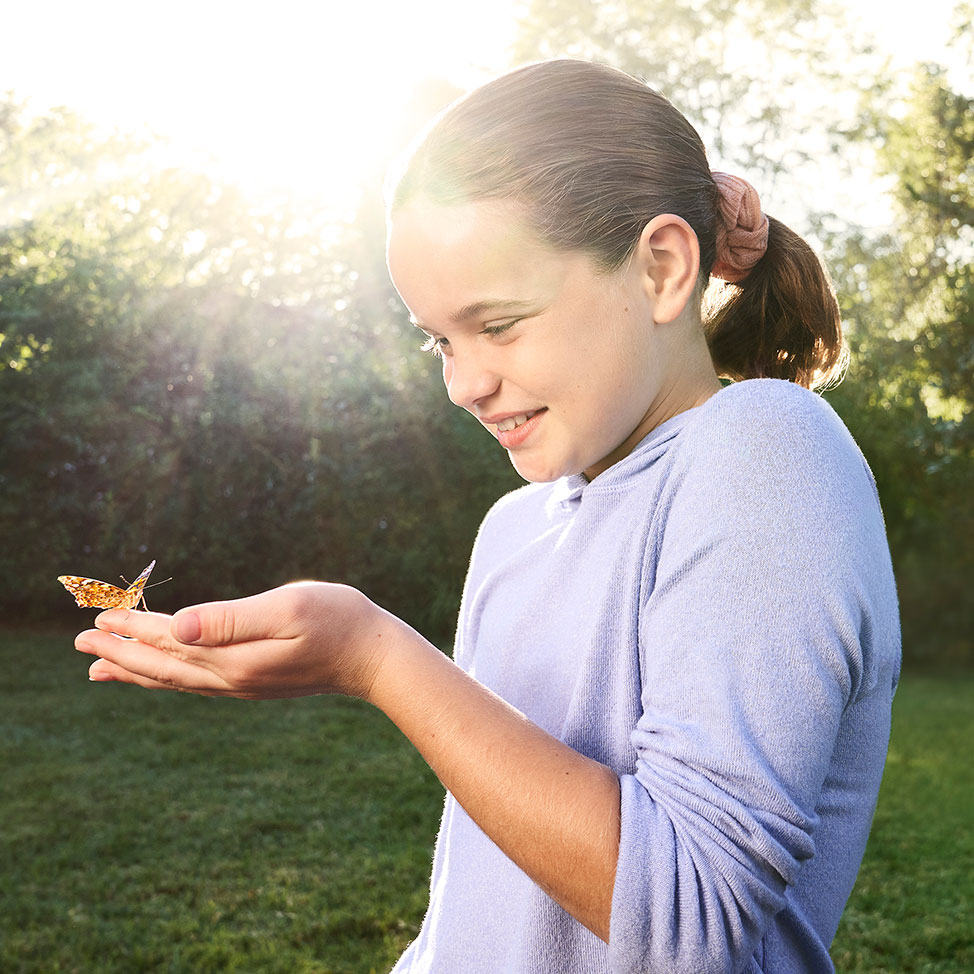 Stuffed Puffs Trade Show Booth